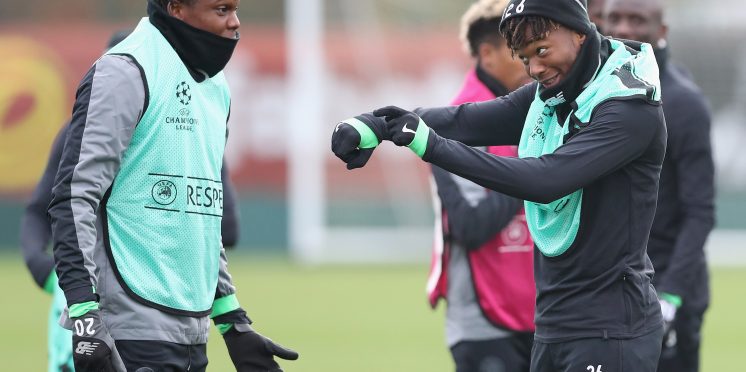 Celtic's Benyu Conundrum Comes To A Close
Kundai Benyu has left the Scottish Champions without even an official announcement as the former Brendan Rodgers prodigy joins an English fifth division club.
The 22 year old was signed by former Celtic manager Brendan Rodgers as a future club star, on the flip side the midfielder failed to make any impact to the Scottish Champions and many fans forgot he was still on our wage budget.
Benyu only managed to make around 4 appearances for Celtic and its fair to state that the Zimbabwean player will go down as yet another failure of the current Leicester manager.
Brendan had huge success as our previous manager but there was also alot of negatives during his tenure that fans failed to see at the time.
Rodgers and Congerton had the transfer policy of aiming to secure young and cheap English talent with the hope of unearthing a future star, unfortunately a young Benyu wasn't ever going to make it under Rodgers or Neil Lennon.
Where did we get Benyu?
The midfielder started his career with Ipswich Town from the age of 9 years old and signed his first pro contract at 17 years of age.
Just like most young player Benyu was given the chance to ship out on loan to Aldershot Town and learn his trade in the English National League.
That is where Celtic's scouts managed to catch a glimpse of the player and shortly after signed Benyu on a 4 year deal through the development route.
The move to Celtic proved too big of a jump for him as he went from the English 5th division to playing for the Scottish Champions.
A new start for Benyu
The former Celtic player now has a chance at a fresh start with English fifth division side Wealdstone FC who are delighted at signing the midfielder.
At the age of 22 years old, Kundai Benyu still has time to find his feet and maybe one day climb the ranks of English football, we wish him luck for the future.
---