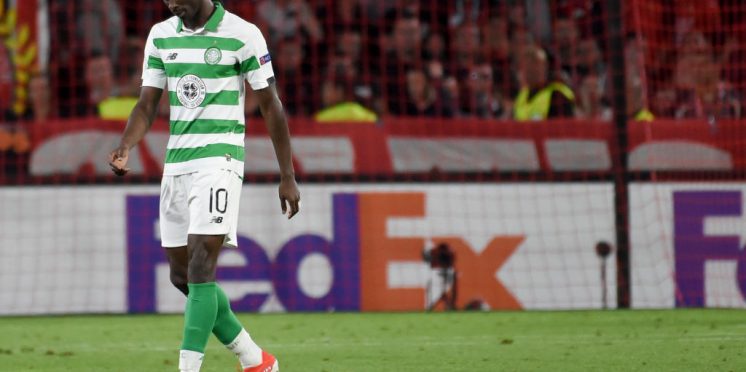 Celtic's French Based Star Has Eyes On Prize
Vakoun Bayo has planned out what it will take to have a successful loan period with French side Toulouse as the Celtic striker set himself up for two key season targets in the French Ligue 2 division.
The Hoops player admits his focus will ultimately be helping Toulouse in their bid for promotion this term and also the striker hopes to score between 15-20 goals.
The Ivorian hitman had a terrific debut game against Grenoble despite suffering a 5-3 defeat, Bayo managed to score two physical goals that saw many Celtic fans take notice online.
Bayo looked mightily impressive in the Grenoble defeat, towering home two terrific headers to keep his side in with a chance of a result.
However, the defeat hasn't put a dampener on Bayo's debut match and the striker has even come to the conclusion that he should be able to score a decent amount of goals In this league despite the French Ligue two having a solid host of clubs.
Bayo said: "I tried to gain confidence from the start (against Grenoble). It worked well for me.
"The head game is one of my strengths along with my speed. I came to get goals and that's what I tried to do in my first game. Like any striker, the objective is to achieve a number of goals, but my first objective this season is to see Toulouse back in Ligue 1. My number of goals? 15-20.
"In Grenoble, there was a good reaction. Now we know that we have to be focused from the start of the game. We can talk about a false start but it has just started. The championship is still long."
If Bayo manages to achieve his own personal targets during his loan stint in France, it would definitely make Lennon see that the striker could become a key asset next year.
To bring home a goal tally of 20 goals from an impressive French division would certainly give Celtic fans some hope that Bayo wasn't a waste of £2 million after all.
---