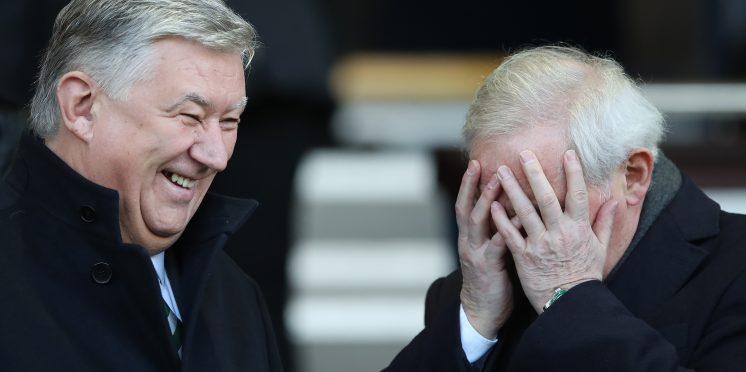 Celtic's Head Honchos Treating Fans Like Money Well: Friday Was Confirmation
The Celtic board have messed up yet again and this action further proves how much the club is distanced from the average supporter.
We all know by now that there were major protests outside Celtic Park after the club crashed out of the cup with a defeat at the hands of Ross County, who I might add will play Rangers tomorrow and will probably get thrashed.
Although we don't condone the acts of violence we do back the protest itself.
The fans are the core of any club and their main source of income, if fans decide to turn against a club for let's say a change in management set-up, then things could get ugly unless the board take note of their demands.
However, it looks like our board are ignoring us and even treating us like a cash-cow.
On Friday, they announced stronger fences being erected to keep out fans who protest.
Better yet, they then sent out their Xmas emails and asking fans to buy their merchandise, unbelievable.
If Celtic continue along the road that they are on just now, when the time comes for fans to return to the stadium, Celtic fans will hit Peter Lawwell in a place that he only knows, MONEY AND TICKET SALES.
After all we did it under Ronny Deila and he was winning trophies.
During this week we also saw the sacking of Arsenal legend Patrick Vieira from his post as manager of Nice due to fan protests so this method does work.
The only thing that will get the fans back on par with Neil Lennon is a winning run and it starts tomorrow.
---