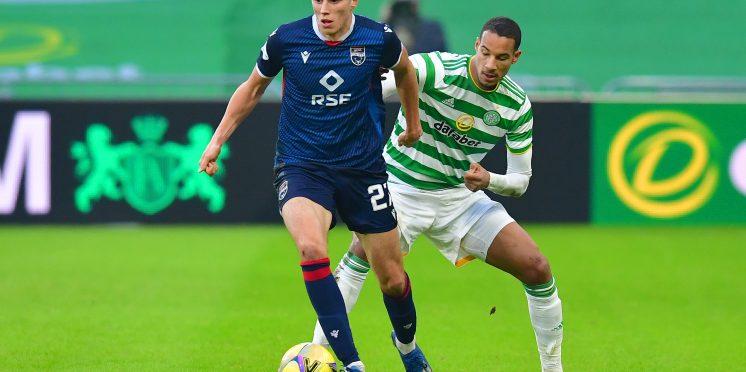 Celtic's Media Tactics Fall On Deaf Ears: Not Working!
The Celtic hierarchy has sent out Christopher Jullien to try and get onside with the support as the French defender has promised that things will turnaround regarding the teams horrendous form.
The former Toulouse player has stated that he knows the Celtic supporters are angry and hurt but promises that the squad will bounce back.
Jullien also acknowledges that Celtic haven't been so good in both attacking and defending roles but insists that good form will come again.
He speaks about the pain that the players had when they heard and saw the angry protest outside the stadium after the cup loss to Ross County.
Chris Jullien speaks with the media and Celtic TV:
"I just feel a little bit of pain for my older teammates who've been there for a long time. For 9 years they've done a really good job and I just feel a little bit of pain for them. But this is how it is.

"It's football. Sometimes when you don't have the wins, the fans aren't going to be happy. It's something I accept from the club I was at before, I know that when you don't have the results, fans can be angry.

"I still think that we have so much in front of us, and we can fix it by being unified, being Celtic and just improving, winning every game after that."

"We just [have to] keep trusting ourselves. We know that we are not in a good place right now. Working together, working hard, working more on the field, finding solutions on the field… it's going to be better next time."

"Football is about two boxes. Right now, we are not efficient in the two boxes, and that's what has cost us."
It's really pointless of the board sending players out to try and make peace with the fans, it falls on deaf ears.
If the players want to show that they mean business then the only place to do it is out on the pitch and grind out some wins.
We need to start getting consistent points on the table as it could end up being too late.
Celtic still have a fighting chance as we still have to play Rangers and then our games in hand, if we manage to go on a winning streak then that league table could look different in 2021.
---