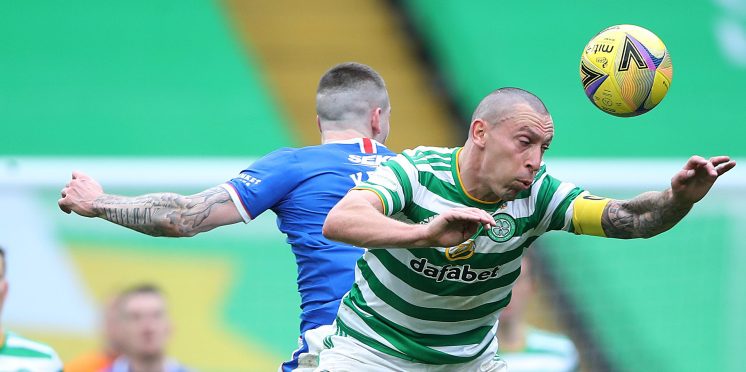 Challenging the Myth of Ibrox Invincibility
I'm going to open this article today with something I never thought I'd say. Here's a worthwhile quote from former UK Prime Minister John Major:
"Fiction defeated fact and fostered a belief in a past that never was, whilst boosting enthusiasm for a future that may never be."
Now, the former Conservative leader was talking about the ongoing sh*tshow that is Boris Johnson's Brexit, but the quote could just as easily be applied to Rangers. There is an ongoing denial and willful ignorance manifest, not just among their fanbase, but also among their cheerleaders in the media.
I never ever thought I'd find myself agreeing with a Tory, but here we are.
In the same way that a poisonous and dangerously deluded form of arrogance has seemingly taken over much of England's political class, Rangers too continue to believe their own hype, and their fans continue to buy into the widespread revisionism being pushed by the usual suspects about the past and present state of their 8 year old football club.
Now, this incarnation of Rangers is, undoubtedly, playing the best football, and giving Celtic the most concerted challenge for the league title we have faced, since 2012.
However, this still isn't a great team.
Ok, so they scored 8 against Hamilton, but lets not forget that a semi-fit Celtic team put 5 past them on day one of this season too. Such a result is hardly a barometer for brilliance.
It's undeniable that Celtic have not played well this season at all, in fact we are well below where we should be.
However, despite losing to them at Celtic Park, despite the growing calls for a managerial change, despite the fact that our main striker has suffered an inexplicable loss of form, and despite that fact that our squad was decimated by Covid-19, we still aren't all that far behind Rangers.
Win our two games in hand, and the difference is a mere 3 points.
The Tribute Act from down Ibrox way aren't exactly blowing us away, are they?
And yet the newspapers are awash with fawning puff pieces about Rangers unbreakable will, the tactical brilliance of their manager and the obvious supremacy of their training methods.
Is it Rangers FC we're up against or The Avengers?
Because large sections of the Scottish media would have us believe its the latter.
Like an overenthusiastic porn star, every year they say "We're coming! We're coming!"
And yet, here we are, still waiting for them to arrive.
So far, not a single trophy of any consequence has found its way to the Newco's trophy cabinet, since their incorporation in 2012.
As I said, they are currently the strongest they've been since they were created from the festering carcass of the old Rangers.
However, when Celtic play to their full potential, we are better than them in almost every metric that matters.
Our team has more goalscorers, better playmakers and more effective passers of the ball.
As fragile as our defence has been of late, I'd still sooner have Kristopher Ajer or Christopher Jullien in my team ahead of the likes of Connor Goldson or Filip Helander any day.
Goalkeeping is probably the one area where they have an edge on us at the moment. Alan McGregor is a superb keeper and Jon McLaughlin has proven himself a capable deputy too.
I may be in the minority but I still believe, in time, Vasilis Barkas will come good for us.
Every team that has designs on winning a championship must, at somenpoint, overcome adversity to do so.
Thus far, Rangers have yet to meet with any serious hurdles.
They haven't had any major injuries, any viral outbreaks or any noticeable dips in form.
They will, in all likelihood encounter all of these over the next few months.
When they do, the onus is on Celtic take advantage in the most ruthless way possible.
Every team goes through good spells and bad spells.
Rangers are playing at their absolute peak right now, they can't maintain that all season. Celtic have yet to move out of 2nd gear.
When we hit our pinnacle of form, as I'm sure we will soon, that is when the true picture of this season's battle for the title will be made clear for all to see.
As another famous political leader said this week: "Keep the faith!"
---