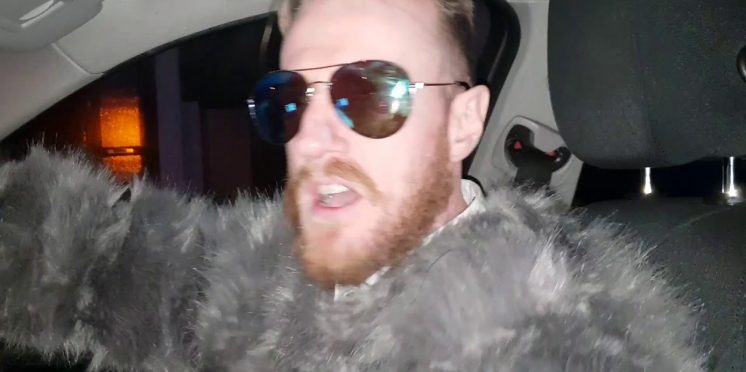 Comedian Sir Steve Timothy with Celtic Now and Forever
Celtic Now and Forever is a podcast for the fans to speak their opinion's and views on the club we love Celtic. Football is all about opinion's and we want to hear different fans views weekly with some added value of higher profile guests and Celtic fans.. Bringing you a different style to podcasting.
In this episode Host Ryan Clifford and Co-Host Robert Boyle had the pleasure of being joined by Irish Comedian Sir Stevo Timothy.
Sir Stevo has been a Social Media sensation with Comedy Video's on YouTube and all his social media platforms while doing stand up comedy.
This podcast included Sir Stevo chatting about his rise into comedy with the character Farmer Michael and his love for Everton. Stevo also spoke to Robert/Ryan about Celtic and mental health.. Steve went in to detail on how comedy works and how the process of making his videos occurs.
Steve recalled meeting UFC Connor McGregor and how he was as a person Robert and Ryan were intrigued to how Connor was so down to earth and not what his UFC character is.
Mental health is a big topic at the moment and even more so due to the pandemic Ryan and Robert had a in-depth chat with Steve about mental health and they spoke about how it has affected each other in the past.
Steve is a big Irish football fan and his club side Everton. Ireland not doing well at the moment gave us the opportunity to ask Steve how he felt on the team at the moment and he believes they are playing netted football but just not getting the results at the moment and with Everton he is pleased how Carlo Ancelotti is doing and hopes Everton will thrive under his tenure at Goodison park.
You can listen to all our podcasts on all major platforms and Subscribe to our YouTube channel to keep up with all the latest podcasts. Sir Stevo has his videos on YouTube and his social media accounts.
Follow us on twitter and Instagram @celticnow @celticnowandforever
Ryan Clifford Instagram and twitter @cliffthedog9 @Ryanclifford9
Robert Boyle Instagram and twitter @robertboyle1888 @robertbhoyle
---