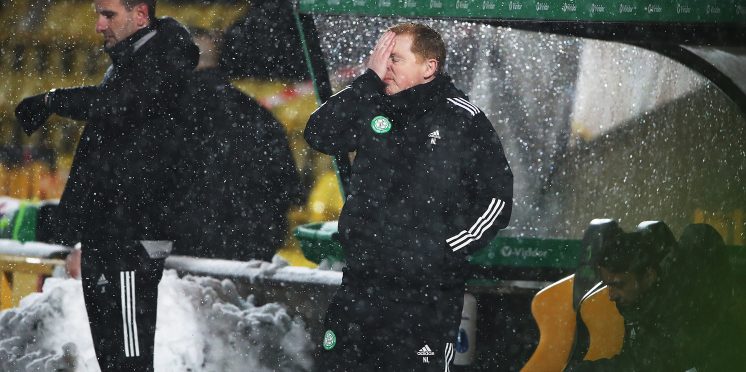 Could This Be Lennon's Main Reason For Not Leaving?
The current Scottish Champions can still mathematically win this year's league title but let's be brutally honest at best we will look to decrease the gap from second and top place.
This season has been the worst season since probably the 90's and Celtic fans are not happy with how the club has been run the last few seasons since Neil Lennon was given another chance at Hoops management.
The former club captain's stubbornness has shown through even more this season than ever before, as his failure to have a plan B in place bewilders us all and also his choice to play off-form players angers fans the most.
In the first half of the season, Lennon had blown a chance to get us back in the Champions League and then failed to show any fight in the Europa League, mix these bad results with failing to challenge Rangers and then the Dubai fiasco (not his fault we know), Lennon should have been sacked no matter which way you see it.
Neil promised to walk away if he felt he couldn't get the club back on track and over the last week he's failed to keep his promise.
The majority of our fanbase feel Lennon is waiting for his big payoff and that number has been revealed to be around the £300k mark.
Stephen McGowan of the Daily Mail has reported how much they will need to pay Lennon as a payoff if they do indeed decide to sack him:
Chris Sutton insists Neil Lennon should walk away from Celtic to salvage his Parkhead legacy. Wednesday's 2-2 draw with Livingston left the champions 20 points behind Rangers and without a win in 2021, with hopes of ten in a row all but gone. Due a £300,000 pay-off if Celtic sack him, a defiant Lennon has enraged supporters by insisting he won't quit.
The board are believed to be keeping him installed as manager until the end of the season due to the terms of Lennon's deal as it would not cost them any money to let him go, if that's the case then the board are playing with fire and future season ticket money could be at stake if they fail to make the right decision and sack Lennon now.
Other managers have been sacked for far less than Lennon could be and that's what the fans are right to state.
There has not been any sign of improvement under Lennon for quite some time now but the manager has insisted that he won't walk out of the job. Thus, the ball is in the board's court to make a decision that is best for Celtic moving forward.
---