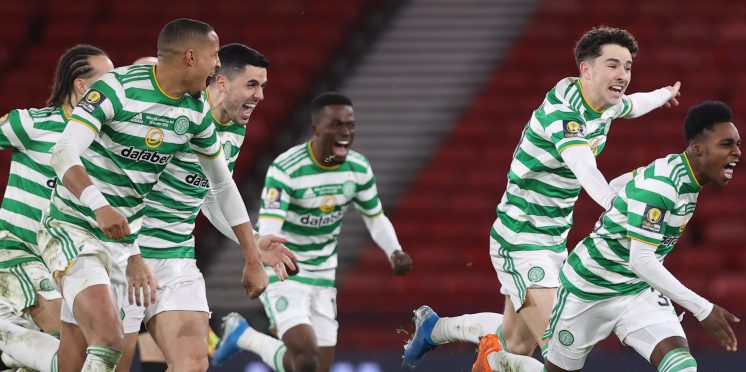 Cup Win Answers Some Questions, Raises Others
A win is a win. Celtic made history on Sunday and nothing will change that. Despite the best efforts of our enemies in the media, our rivals and indeed our own self-doubt, we did it.
So, where do we go from here. I remain skeptical that Neil Lennon is still the man to take us forward. However, he's here until at least after the Rangers game, which is now only a matter of days away. Three wins leading into that game, and then a convincing win over Rangers in the big game itself are essential. Any less, and the league is over, and with that the manager too has to go.
Once again on Sunday, we squandered a two goal lead, as we have on multiple occasions already this season. Yet, in the first half, we looked unplayable for significant spells.
That we did so to a team a division below us is also cause for grave concern.
However, there are positives too. When we lost the two goal lead, questions were asked. Lennon made tactical changes that, on reflection, most fans would probably have a agreed with. I think we all felt the same elation and joy when the much-maligned Leigh Griffiths once again delivered a vital goal when it mattered.
And in Conor Hazard, we have a goalkeeper who showed tremendous strength of character to pick himself up from losing a clumsy third goal, one that he was clearly at fault for, so save two penalties and bring the cup home.
Enjoy our victory, but remember, problems still remain, and questions go unanswered. It is up to Neil Lennon and the rest of the Celtic team to answer them. Starting tomorrow with the visit of Ross County. Four wins over the next two weeks, and suddenly the rest of our season could look a whole lot brighter.
Here's hoping this cup final win, and the tremendous courage it took to achieve it gives us the jump start we need to finally get our league campaign once again.
Time will tell.
---