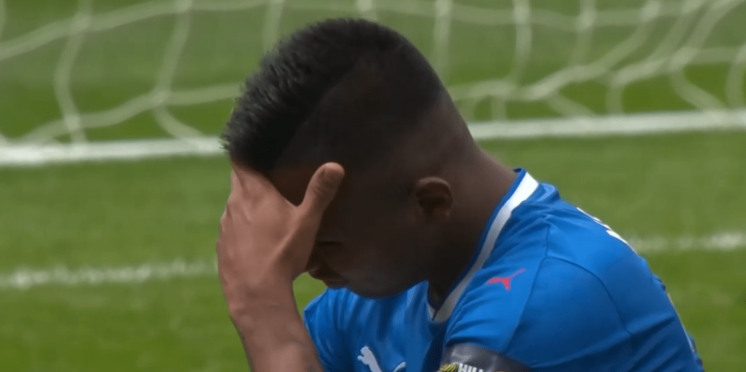 Daily Dose Of Morelos Propaganda | New Suitor
Another day another potential Morelos bid for Rangers to parade about the press as the Daily Rangers has come up with another story that insists that French club Lille are prepared to pay £15 million for the bold yin.
Lets be clear, we have lost count at how many clubs are ready to swoop in and purchase Mr Morelos for mega bucks, in reality however there have NEVER been any bids made, there have only been an indication that a club will take him.
Who in their right mind would waste £15 million on a striker that failed last season, the guy scored something like 12 goals domestically last season.
Why else are they constantly banging on about his Europa goal tally as that's their selling angle, but most of the goals Morelos scored in Europe were in the qualifying rounds ( 8 goals) and only 6 actually in the Europa stages.
The lad can't even score goals that matter, potential suitors will only be interested in what Morelos does in big games, they aren't going to watch reruns of him playing against Hibs or Hearts.
For any manager that's interested in Morelos, they will look at clips of his performances against Celtic and Europe.
In the most part, they don't add up to £15 million, with Defoe getting himself injured it would only leave Freddo as Gerrard's only main striker.
---