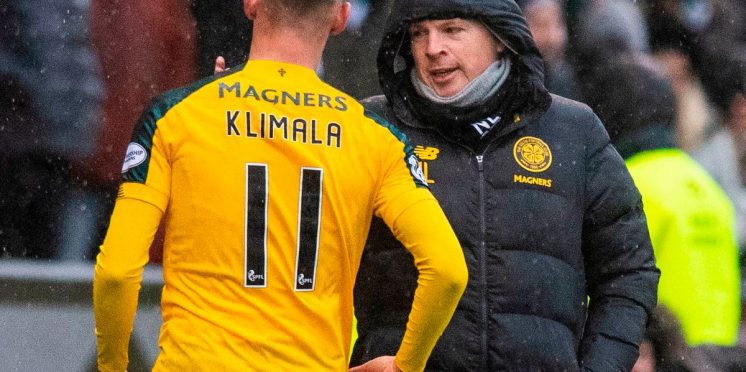 Daily Record Klimala Own Goal
The Daily Record scored an own goal in an effort of making a fool of Celtic as the spelling of striker Klimala's name was wrong during the first half of the Clyde match.
Lets face it, we all had a giggle at the light hearted error and we are sure the Hoops backroom staff did too, no harm done.
The mistake went viral on social media which is normal for these kind of mistakes, the Celtic kit-man clearly caught on and rectified the mistake for the second half of the Bhoy's 3-0 cup win.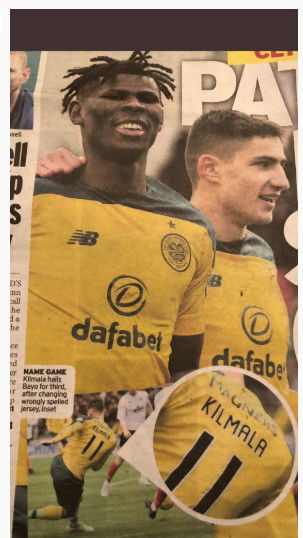 But the anti-Celtic newspaper tried to cash in on the gaff and was left with egg on their face as they clearly ran with the story without checking over it.
Their caption was 'Klimala hails Bayo for the third' in reality its actually Shved that's with the Celtic striker not Klimala.
Clearly the person who wrote the story doesn't watch the Hoops a lot and can't really tell the difference between the trio.
In the end it couldn't have happened to a nicer news paper, The Daily Record truly deserve the blunder that millions will see.
---