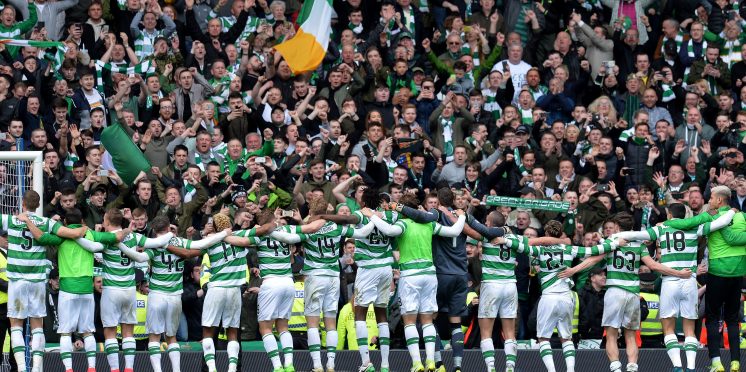 Despite McLeish Claims, a Rangers Collapse is on the Cards.
Panic seems to have gripped the Tribute Act down Ibrox way. After suffering their first competitive defeat of the seasons, the toys have already been thrown right out of the pram.
Rangers message boards are awash (probably the wrong word given the hygiene standards of those who use them) with fans decrying the manager, the players and the strategy.
All this after one loss in 28 games. I think its safe to say they just forfeited any rights they had to call Celtic fans entitled or reactionary. Every excuse under the sun was deployed across the internet, except the obvious explanation that St. Mirren simply played better of course.
Fan tantrums are one thing, but according to reports today, the anxiety runs deeper than that.
Indeed, worries were so abundant yesterday among the Klan, that failed Scotland manager Alex McLeish was drafted in to give a morale boost to worried Sevconians out there.
Speaking to the Go Radio Football show last night, he said "I had a few texts from concerned pals abroad who are Rangers supporters and I said: 'I don't see them stumbling the way they did the last couple of seasons".
However, stumble they did, and there's nothing to suggest they won't do so again. Celtic's poor start to this season has given Rangers an advantage they didn't have in previous years, but the basic principle remains the same. Year after year, once that arrogant veneer of perceived invulnerability is stripped away, Rangers are a team of consistent bottlers.
Hopefully this is just the start of a slide back to old habits. I expect them to win and win well this weekend. They'll be hurting and they will want to come out and demolish Motherwell to prove a point. The Steelmen are struggling this season and since we took away their star player at the start of this season, they haven't really been at the races.
The true test of Rangers bottle will come on boxing day when they face Hibs. Thus far Hibs are one of only two teams in the league to take points from Rangers, and for large spells of that game they looked the better team.
If they drop anything there, it adds even more of an edge to the their meeting with us just a week later.
All Celtic can do in the meantime is just keep winning. Nothing less than wins up to and including that derby match will suffice.
A wounded Rangers are now there for the taking. Its up to Celtic and indeed the other teams in the league to press home that advantage.
---