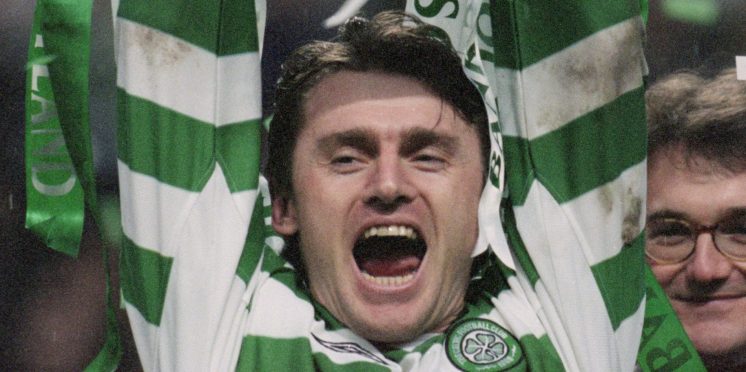 Despite Rangers Hype, Celtic Legend Remains Unconvinced
Rangers don't have to look far to find admirers these days in the press and online. Thankfully however, my boyhood hero and personally my all-time favourite Celtic player remains unconvinced.
Lubo Moravcik gave us one moment of magic after another during his time at Celtic in the twilight of his career. One can only lament at what might have been if we could have gotten hold of him ten years earlier. These days, Lubo serves as a senior executive with the Slovakian FA, however, this week he was in Glasgow, speaking at a media event ahead of this weekend's Scottish Cup Final.
As is always the case with the Scottish media, despite being knocked out of the cup more than 9 months ago, Rangers were soon brought up in the conversation. I'm happy to say Moravcik was as clinical with his words as he was with his free kicks back in the day.
"Rangers are similar to Celtic right now. The only difference is they are in top form, Celtic haven't found theirs yet."
"Last time I saw Rangers play in Europe, I didn't think they were a top team".
I've been saying since the start of this season, and I've taken a fair bit of flack for doing so, that on a player by player basis, Celtic are still a better team than Rangers. If we play to our best and they play to their best, we win. It's that simple.
I think I can allow myself a wee bit of smugness in knowing that my favourite Celtic player of the past agrees with my assessment.
Lubo experienced his fair share of ups and downs with Celtic in his 4 years with the club. He will probably be best remembered though for his memorable goals against Rangers and his absolutely incredible skill on the ball.
Celtic could certainly use some of his natural flair and arrogance right about now.
Actually, arrogance is probably the wrong word. It suggests you don't deliver on your promise. Lubo delivered, and then some!
He won a treble in his time at Celtic as well as numerous other honors. Sunday represents a chance for the current team to join him in that accolade. Let's hope they seize the moment!
---