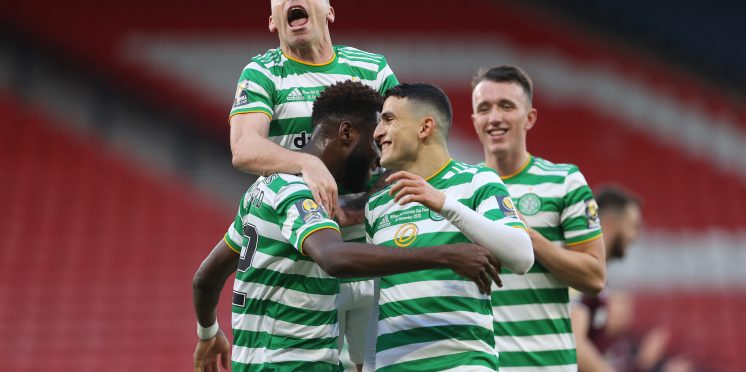 Diet Klan Manager Gives Interesting Celtic Verdict
As Celtic won their fourth consecutive treble by defeating Hearts in a penalty shootout, Robbie Neilson delivers a classy and professional response to our dramatic win.
We aren't big fans of Robbie Neilson as a player or manager and to be honest, we don't like the club either but Neilson's response to his sides last grasp defeat would put their diet Klanbase to shame.
Let's be honest Hearts and Rangers are pretty much different versions of the same club and we hate their guts after Celtic clinched their historic treble the mocking began from the Hearts fanbase.
At the end of the day most clubs however big or small they will always up their game in a cup final as there is a trophy at stake, there was no surprise that Neilson's squad put up a good fight but Celtic clearly wanted it more.
The Hearts manager gave a classy post-match interview and we must give credit when its due as did Neilson.
As quoted by Edinburgh Live, Neilson said: "You have to credit Celtic because they are a top team.

"I would love to be back in the Premiership to get another four cracks next season although I would love another crack at them in the Scottish Cup (this season).

"It is a big blow for everybody. We will now prepare for the next game and looking to win that. We will pick ourselves up, take the positives from the game and get ready to kick on again."
He could have said anything but instead decided to credit Celtic and Neil Lennon whilst planning a response in future matches against us.
---