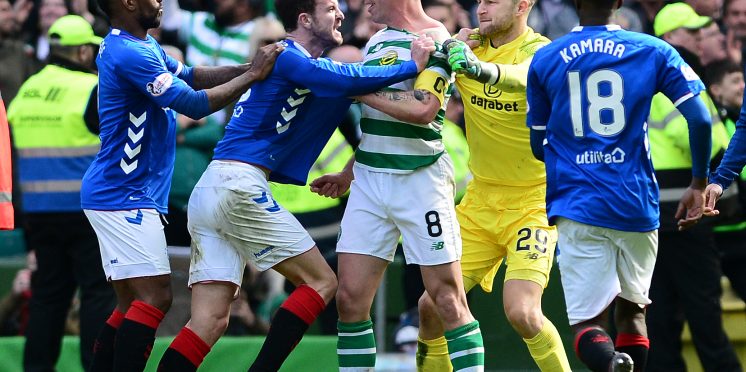 Diet Moon Howler Gives Bizarre Opinion On Edouard
Andy Halliday has come out the woodwork from his new Hearts gig to give a strange opinion on Odsonne Edouard as the former Rangers player thinks he's unhappy under Neil Lennon.
Now, would it be too much for Halliday to take into consideration that Odsonne Edouard found it difficult to find his past form after suffering from Covid-19.
The striker began the season with a treble of goals and then suddenly found it difficult to score and also looked as though he was suffering from fatigue.
The clown player gave his opinions on Open Goal:
"He has been Celtic's key man for the last couple of years," Halliday said. "But there comes a point where you need to say, you can't keep playing unless you improve. Top players never miss an opportunity to show they're top players.

"I don't know if Edouard is unhappy, but he seems unhappy. But if you get picked, it is an opportunity to show you're a top player. If I'm watching him, I'm thinking 'he's not as good as he thinks he is'. He's Celtic's best player.

"I feel for Neil Lennon because he will do everything to get Edouard back to top form."
The Klan media in this country are desperate for that Govan mob to win this league, they will throw everything at Celtic this season.
The quicker Neil Lennon gets the club back on track the better.
---