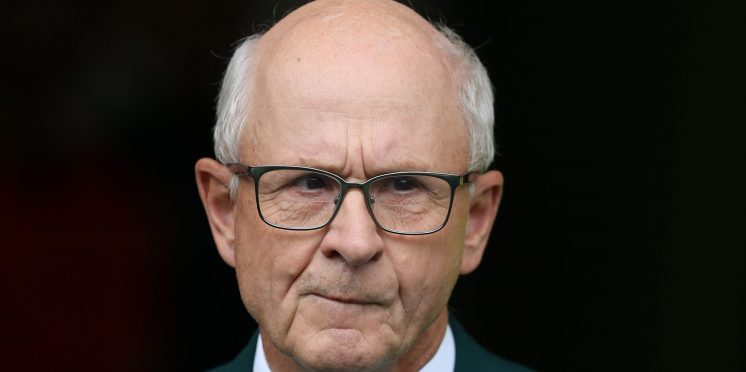 Do We Need Another Fergus McCann?
As anger continues to engulf the Celtic support on account of the team's poor form and the board's seeming indifference to it, many fans, myself included, believe this is the most alienated they have felt from the club since 1994.
That was the year when our esteemed former Chairman, Fergus McCann, backed by Brian Dempsey and a number of other well-heeled Celtic supporters took control of Celtic, saving us from imminent bankruptcy in the process.
McCann took an unashamedly ruthless approach to managing the club off the pitch. He cut out those he felt were holding us back, and he acted swiftly and decisively to counter our outside enemies too. Former SFA head Jim Farry was perhaps the most famous scalp claimed during McCann's crusade for fairness and equality in Scottish football.
This sadly sits in stark contrast to today's board. Chief Executive Peter Lawwell and majority shareholder Dermot Desmond continue to ignore fan calls to demand an investigation into years of institutionalized cheating at Rangers, including the financial doping that continues today.
Instead, they are happy to perpetuate the myth of an "old firm" rivalry and all the hatred that goes with it.
I've said it before and I'll say it again, Scottish football needs competitiveness. That competition does not necessarily have to come from Rangers.
At numerous points during our nine in a row run, poor financial choices have ensured that league campaigns were far more competitive than they needed to be, and European success moved further and further out of reach. That failure was attributed to the likes of former Ronny Delia and current boss Neil Lennon. However, the only constant figures throughout all the decision making in this period have been Lawwell and Desmond.
Don't get me wrong, the current board are not even close to the levels of incompetence and contempt for supporters displayed by the likes of Michael Kelly in the early 90s, but there are troubling signs that we are headed back in that direction.
From tone-deaf marketing emails, to ignoring fan protests and a chronic under-investment in the media side of things, it's obvious that Celtic are currently being run with an emphasis on profit over all other considerations.
Profit may be what all capitalists love, but it isn't what Celtic was founded to create.
In football, when you focus only on the bottom line, eventually your neglect of the other, essential aspects of the business, such as on-pitch performance, fan satisfaction and popularity will eat into that profit margin.
This happened in the run up to 1994, and it's beginning to happen again.
Fergus McCann saved our club 26 years ago. He saved it from a board who no longer had the club's best interests at heart. I worry that the current impasse may need a similar revolutionary figure to get us back to where we want to be.
Replacing the manager will not change the corporate culture of Celtic. It is that culture that has led to where we are now. Taking the cheap and easy options when a little more speculation could have delivered far better returns. Fans are cast aside, and treated merely as consumers. The notion of "the Celtic Family" is nothing more than Pravda-like nonsense.
With Rangers on the verge of ten in a row back in 1997, McCann took some risks. He appointed a manager not well known to most fans in Wim Jansen. He then gave Jansen the money he needed to bring in players like Henrik Larsson, Paul Lambert and Marc Rieper. McCann knew that despite spending big on the likes of Van Hooijdonk, Cadete and Di Canio in previous years, and getting his fingers burnt when all three looked elsewhere, another big push was needed to mount a genuine challenge to Rangers. He did what was necessary, and never took the fans for granted.
The current board would do well to follow the great man's example.
McCann saved Celtic and made plenty of money for himself in the process. There's nothing wrong with enjoying the fruits of your success, so long as they are earned.
I'll be kind and say that it is, at best, debatable whether Peter Lawwell and Dermot Desmond have performed well enough to earn whatever monies they take from Celtic this year.
Perhaps it is time to seriously consider how we, the fans, can bring about regime change at Celtic.
---