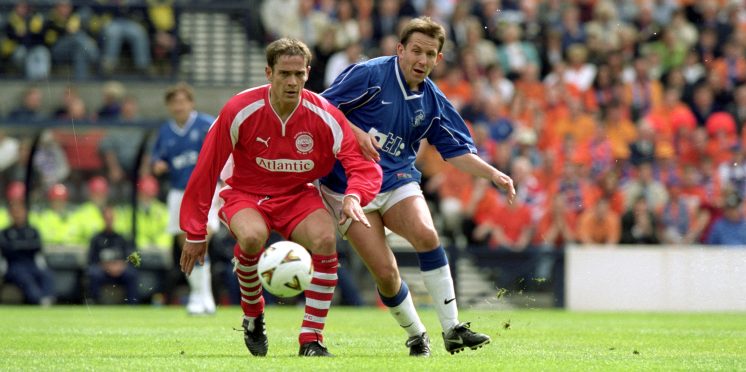 Dodds Can't Handle The Truth Regarding Klan Statistic
To become a pundit at BBC Scotland you only need to have one qualification on your C.V and that is to have played for The Klan FC as Billy Dodds and the rest of the moon howling bunch have on their side.
Sportsound have managed to avoid everything anti-Rangers all season and the debate started when Richard Gordon managed to bring up the penalty saga that was revealed by St Mirren boss Jim Goodwin.
Billy Dodds was asked the big question and as expected the former oldco player tried to defend the lack of penalties being given (none) against his own supported club.
He stated that Rangers are pretty much too good at defending this season that there is less of a chance they would concede any penalties, utter nonsense.
But then Gordon hit back with a statistic of his own when stating that even last season when behind Celtic in the league they still were less likely to concede a penalty.
After the Klan defeated Goodwin's men today that statistic has now extended to a run of 21 games.
---