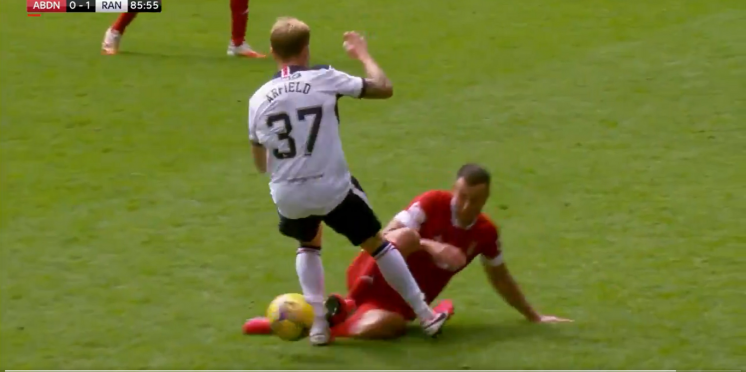 Embarrassing Dons Performance As Lacklustre Sevco Show Hoops Nothing Special
So Aberdeen fail to put up anysort of challenge in their opening match at home to Sevco as the Newco club walk away with a 1-0 win after producing a lacklustre display.
After Scottish Football kicks off for the first time in months we'd expect every team playing today to be more than up for a good game of football, for the Sevco and Sheep game however, it was unbearable at times to watch professional clubs play like School teams.
The refs were nothing to speak about either with decisions going straight to Gerrard's side as per usual, and Derek McInnes still thinks he's a football manager, the Don's gaffer yet again bottled it against an average performing Rangers team and instructed his squad to sit back at home which he should be crucified for.
For Gerrard's players, they looked like they were in a bounce game and Hagi their golden boy had a poor match also, the kind of performance that made him look like a Belgian league flop….. oh wait that's exactly what he is.
The bold Morelos was bombing about the park looking clueless and as if he couldn't be bothered, the Colombian looks far more overweight than Griffiths who had gotten a hell of a lot of flack and press over the past few weeks.
Did We Learn Much Today
No, not really as both so called top 5 clubs looked horrendous and going on that performance for Rangers, Celtic shouldn't have any worries for this season aslong as Lennon keeps the squad completely focused on the prize.
If Celtic come out mentally strong tomorrow, we will get off to a great start to this years campaign.
---