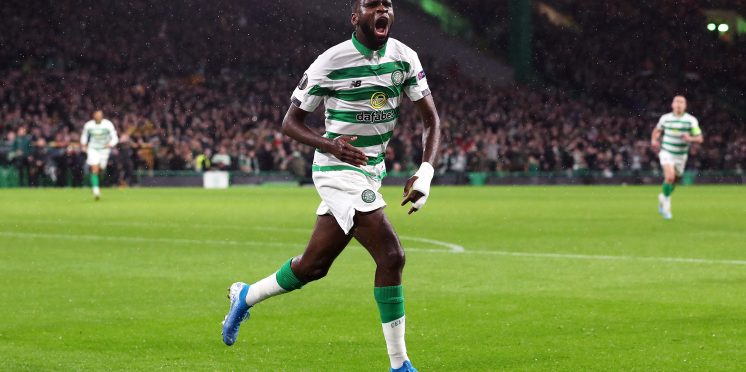 English Clubs Set For Bidding War Over Celtic's Top Player
Odsonne Edouard was always going to abandon Celtic at some stage, and this summer seems to be the best time for him to do so.
There's no sign of a new deal being signed, and the last thing we need is for Eddy to leave for almost nothing, so it makes sense to get him a reasonable fee now and give the new boss some funds to assist with the reconstruction efforts this year.
Several European powerhouses have been linked with him in recent months, but Arsenal and Leicester City have been listed regularly.
According to HITC, they are already interested in making a move for him this summer, and he is supposed to leave for around £20 million.
When you remember what he may have been worth last summer, the price tag seems poor, but it makes sense when his deal is coming to an end and the market has been struck by covid-19.
We can all see that he's made for the Premier League and that he'd be a fine match for practically every team down there, but both teams will be good choices for him.
According to the article, Arsenal could lose Alexandre Lacazette and Folarin Balogun this summer, placing Eddy in line to replace them. They will need a long-term replacement for Aubameyang, so there's reason to believe Eddy may be that guy.
He'd be reunited with Brendan Rodgers at Leicester, and they'll need someone to replace Jamie Vardy eventually, so he might be a long-term hit there as well.
While it would be tragic to see him go, Celtic should definitely let him go if they can get a reasonable fee and a decent sell-on clause.
---