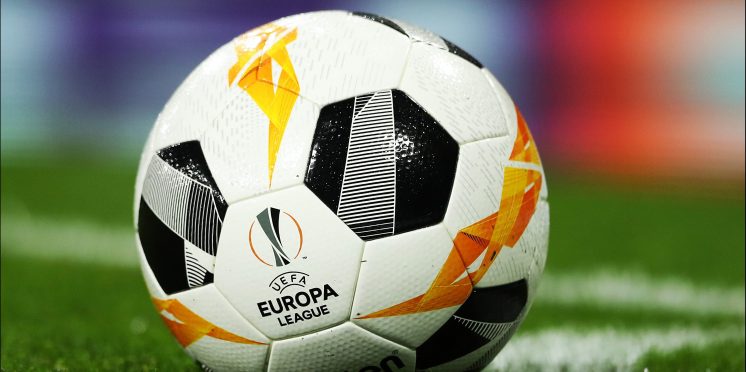 Europa League: Does it Matter This Year?
It's a question that most Celtic fans have considered this year, but few want to talk about openly: Just how much effort should we dedicate to Europe in a season that is so important domestically?
Ask the majority of Celtic fans, and many of them would probably have accepted going out of Europe early if it guaranteed we would win ten in a row.
Unfortunately in real life there are no such guarantees, so Celtic's European campaign this year becomes an issue of very careful resource management.
We have the greatest squad depth in the league, that's not really up for debate.
However, recent showings against Aberdeen and those we dare not name have shown that we can't necessarily rely on our fringe players to come in and win games for us.
I personally don't feel this is the fault of the players, rather its a problem of consistency.
We have been chopping and changing personnel all season. Sometimes it was tactical, and the manager has to carry the can for that. However, most of the time its been forced upon us by a combination of illness, injury and fatigue.
Celtic have not had a settled starting eleven all season, and that has played a huge role in our current predicament.
That's why I believe that against Lille tomorrow night, we need to start with as close to the starting 11 for Sunday's cup tie with Aberdeen as we can.
We need to play our strongest side.
However, my reasoning may not be what you think.
Sunday's game is more important, in my opinion, so I want us to go into it with a settled team, who have played some time together.
Europe should not be seen as a write-off this year, and we should aim to play our strongest side in every game.
I don't say this because I actually think we can win the Europa League, I don't.
If I'm being perfectly honest I think we'll be doing very well to qualify from what is a horribly difficult group this time around.
I say we should play our strongest side because the two major issues holding Celtic back so far this year are consistency and fluency. The only way to build consistency and to enable to players to better understand and interact with each other is by playing together as much as possible, as often as possible.
Lille on Thursday night is the perfect opportunity for us to start doing that.
So please, no more chopping and changing the formation. If possible, start with either two recognized strikers or a lone frontman. Elyounoussi and Christie are both superb players, but neither of them can play up-front effectively.
Even if we can't play our strongest eleven with the likes of Edouard still missing, we can still work to build a consistent shape.
There have been times in recent Celtic games where players genuinely didn't seem to know where they were supposed to be or what role they were supposed to play.
Teams like Aberdeen and, yes, even Sevco hurt us not by having better players, but being better organized and more efficient. We have the flair, we have the ability. All that's lacking is the coordination to use those resources to best effect.
We just need to establish a template and stick to it.
Whether we can do that or not over the next few weeks will, I believe, determine the fate of our manager, and the fate of our season.
You'll struggle to find a more dedicated defender of Neil Lennon than me. However, as I've already said previously, questions are being asked of him now, and he needs to answer them. Ultimately, this is a results driven business, with little room for sentiment.
The time for experimentation is over, the time for action is now.
It starts on Thursday night.
---