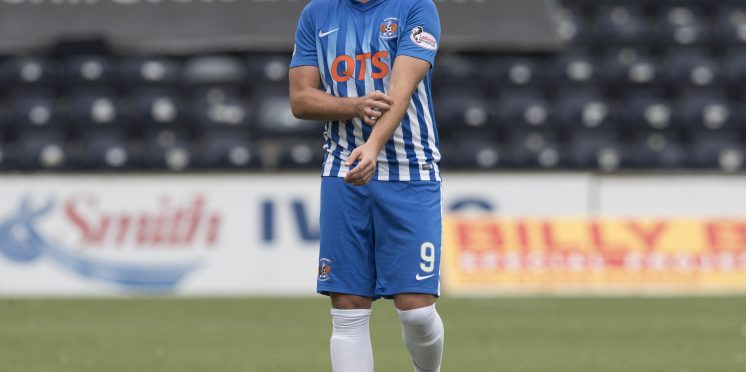 Ex-Killie Pie Eater Sends Deluded Message After Cup Loss
Celtic fans had a ball last night on social media land as Rangers crashed out of the Cup, St Mirren defeated them 3-2 as a surprise goal came in the dying minutes.
Kris Boyd's face, when the match-winning goal went in, was absolutely priceless and as you know by now that clip went viral on a host of Social media platforms.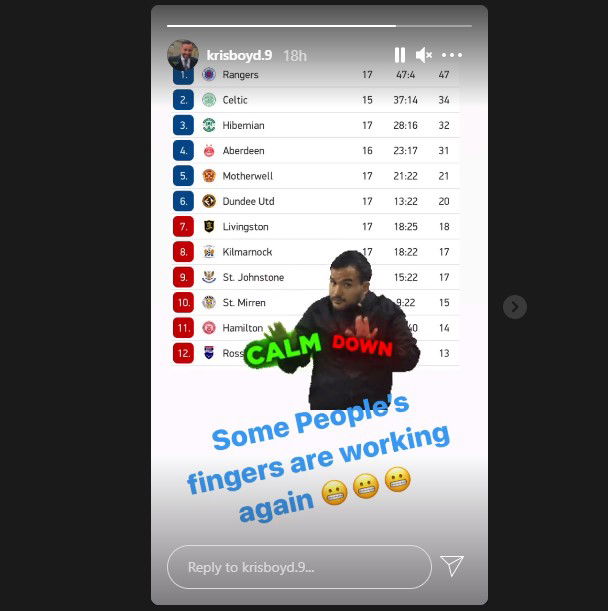 With all the negative attention Boyd was receiving he felt the need to post the image above of the league table and state "CALM DOWN".
Now as you know over his tenure as a failing pundit, Boyd lacks any credibility in his job as he's never ever correct with regards to what he's saying and sometimes he ends up jinxing himself.
One key thing that Boyd stated last season was that Leigh Griffiths was finished and his Celtic career was over only for Griffiths to comeback in the second half of the season and find his top form before the pandemic ended the season early.
Hopefully, the players see this post and everything else Boyd spouts and Celtic go on a winning run of which includes defeating Rangers on the 2nd of January.
---