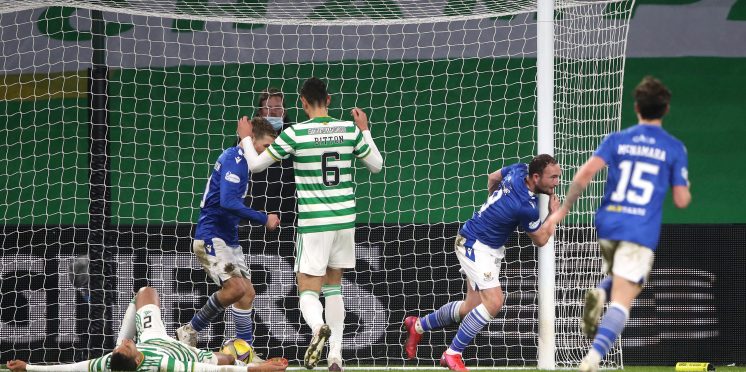 Fans Don't Take Police Bait, Club Continues to Ignore Us
As I write this, it's still the middle of the night in Scotland. Hopefully by the time you read this later today, Celtic will have made some kind of announcement about the start of the search for a new boss.
If yesterday's insipid performance against St. Johnstone doesn't force the board to axe Neil Lennon and his management team then I don't know what will.
The game itself was bereft of much to talk about from a Celtic supporter's point of view, besides the result putting us further behind Rangers in the title race.
Instead, let's look at what happened outside the stadium. The police presence outside the ground and the erection of fencing all around the entrance to Celtic Park was a gross overreaction, in my opinion, to what happened last week.
Right now, the club and the police should be focusing on de-escalation. Yesterday's unnecessary show of force was the equivalent of the board assuming a fighting stance and saying: " 'mon then! ".
Thankfully, it seems, for the most part anyway, that fans didn't take the bait.
At the time of writing there were two arrests recorded at Celtic Park yesterday after the game for "public order" offences. As one would come to expect from the Daily Record and The Sun, the stories were big on headlines, and very short on substantive information.
One thing is certain, there wasn't the full scale riot that many predicted and I suspect more than a few journalists were hoping for.
Now, I'm not going to praise fans for not acting like neds. That really is just common sense. However, I think we need to acknowledge that we as a fanbase faced considerable provocation from the authorities, sections of the press and our own board this weekend, and we didn't react to it.
Other clubs, who shall remain nameless, certainly haven't shown that level of restraint in recent years.
It remains to be seen what, if anything, the board will do about this latest poor performance on the pitch.
One hopes they know better than to send out another email flogging Christmas jumpers.
We'll just have to wait and see.
---