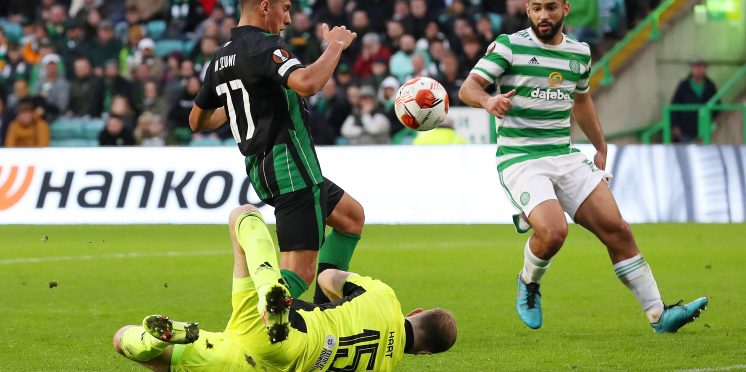 Ferencvaros Star Claims Celtic Have One Key Strength That They Can't Handle
Celtic will be riding high heading into their match against Ferencvaros. The Hoops not only won the reserve match, but they are also on a winning streak, having won five and drawn one of their previous six games in all competitions. However, an away game in Europe is usually supposed to be difficult, and this match will determine a lot.
If Celtic wins, it will reopen their Europa League group and provide them a huge boost in their chances of progressing to the knockout round of the competition.
A loss, or even a draw, would be a huge setback for Ange Postecoglou's side, making it extremely tough for them to move from the group.
In the midst of it all, Ferencvaros' Myrto Uzuni made a great assertion about Celtic. The Albanian winger, according to Nemzeti Sport, said:
"Yet I saw the biggest difference in the passing of the ball, they passed so fast that it was often difficult to follow. At one point the ball was on the right, a few moments later they were already breaking forward on the left."
It is reasonable to assume that Postecoglou prefers his teams to play fast-paced, possession-based football, and this assertion would certainly satisfy the manager.
Of course, they haven't been able to play that type of football all season, with key player injuries playing a huge factor in that. Celtic have showed tremendous potential when their top players are available, and fans will be anticipating what is to come in the future, when the squad has greater depth and experience playing Postecoglou's brand of game.
However, for the time being, the attention must be on the present. Celtic have two crucial games remaining before the international break, against Ferencvaros and Dundee FC, and should expect strong results in both.
---