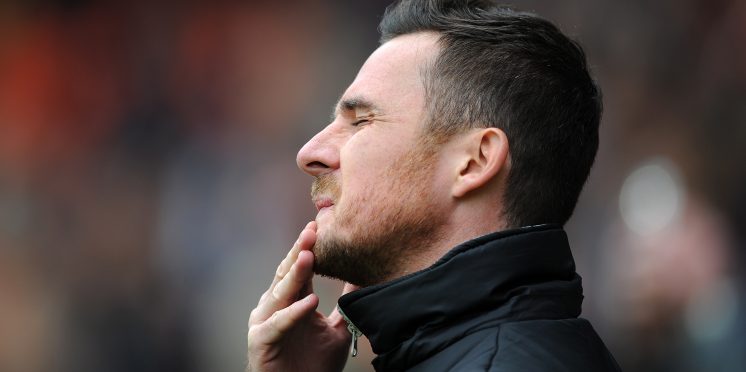 Ferguson Wrong About Both Celtic And Rangers Managers But Can't Seem To Admit It
It's hilarious to learn that Barry Ferguson is sticking up for his man, which I read about in the news today. To show his support for the coach he gushed over, he informed everyone how he had Ange Postecoglou's game plan all figured out.
Although it may seem otherwise, Ferguson's backing of Van Bronckhorst is far from rock solid or unwavering. Rather than emphasising his support for him, he is urging the board to make up its mind already.
If it were that easy, they'd have done it by now.
There are a few people, Ferguson included, who are trying to step down from the pedestal where they were boasting about Van Bronckhorst not too long ago. Another one is Keevins. His column this past weekend was more fawning praise for the Ibrox manager, who has been under intense scrutiny recently. Anything to avoid accepting reality.
Case details are straightforward. The terrible writing of Van Bronckhorst was not accidental. They had absurdly high expectations for his managerial and strategic skills. Remember that Keevins predicted that they may go the entire previous season unbeaten just days before we annihilated them and his prognosis at Celtic Park?
Just before our most decisive victory yet, Ferguson made his own bold prediction. Not only have these two been converted into mugs by Van Bronckhorst's failure, but they are also among the persons whose suffering we may take the most pleasure in witnessing.
Of course, it's not just a case of misreading Van Bronckhorst. Underestimating Ange Postecoglou was the greater sin committed by either man.
Keevins' prognosis, made the night before the trip to Celtic Park, was based on a catastrophic misunderstanding of what the manager was constructing in Celtic Park. That solidified Keevins's reputation as one of the most naive men in the industry.
When compared to Ferguson's error, however, it's a minor one at most.
After a championship run and a hot start to the season, our team… A total moron is the only person who could have possibly made such a foolish assumption after observing us.
As the old adage goes, "fools rush in where angels fear to tread," and Ferguson was eager to share his idiotic viewpoint, which was quickly mirrored by Kris Boyd, the Village Idiot. When he realised he looked like a fool, he was quick to point the finger of blame at the man he had just praised, Van Bronckhorst.
Despite Ange Postecoglou's obvious talent, no one else gives him any credit.
Not one of them has admitted that they were incorrect about Van Bronckhorst, but they were incredibly wrong about the Celtic manager.
It's true that Ferguson is doing more to defend the Ibrox manager's position than Keevins is, but it's Ange to whom he owes an apology.
---