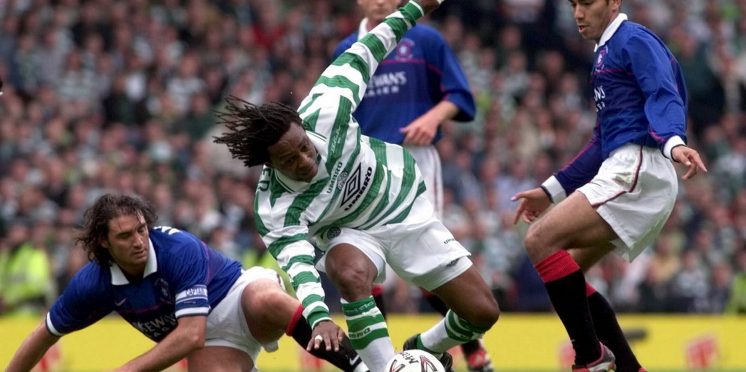 Five Celtic Flops That Couldn't Handle Scottish Football
There have been many players that have come and gone at Celtic over the last few decades, some who have served the club well and some who just couldn't cut it playing with such a great club, these are just some of those players that couldn't handle the pressure.
1: Slater
The highly rated Stuart Slater arrived in Glasgow in August 1992 following a £1.5 million transfer from West Ham United (a then record amount for Celtic), and appeared to be a star buy. Rangers had been flashing the cash and Celtic wished to show they could at least try to keep up.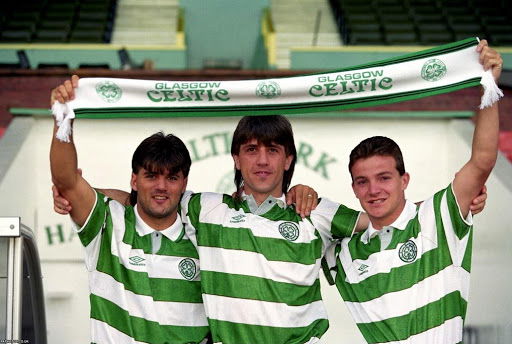 Quick with exceptional ball control Slater had shown on many occasions at Upton Park that he had the ability to run at and beat defences. Consequently when signed by Liam Brady , he was warmly welcomed by a Celtic support which had traditionally cherished such entertainers and were now desperately seeking a new hero.
Slater made his debut coming on as a substitute in a 1–1 away draw against Rangers, but did not make an impression at Celtic. Thirteen months later, he returned south to Ipswich Town, having scored three goals in 43 appearances and earning himself a place among the worst ever Celtic FC signings.
2: Biggins
A name that has become synonymous with one of the bleakest periods in Celtic's history, Wayne Biggins arrived at Parkhead from Barnsley in November 1993 in a part-exchange deal which saw the South Yorkshire club pick up Andy Payton and £100,000. It was a no-win situation.
Whatever manager Lou Macari saw in Biggins, it was not shared by the Celtic support who were left wondering why the limited but hard-working Payton was swapped for an unknown 33 year-old English journeyman with not exactly a stellar record. A reasonable striker in lower division English football, but just not Celtic class. A good record with Stoke was the selling point, but with his last club (Barnsley) he had achieved little.
3: Henchoz
One of Martin O'Neill's last signings, the Swiss international defender was brought in as cover for Bobo Balde and Stanislav Varga on a 6 month contract after falling out of favour at Liverpool, where he had won several trophies including the UEFA Cup. However, with Balde andVarga as solid as the Berlin Wall, Henchoz found himself stranded at Checkpoint Charlie, and left the club in the huff only after 4 not-so convincing appearances. One of the worst ever Celtic FC signings, Henchoz went on to better things at Wigan.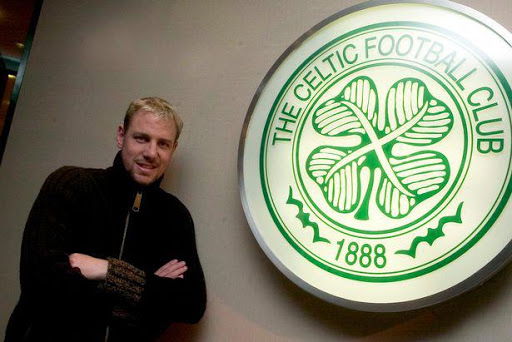 4: Camara
Given the unenviable task of replacing the talismanic Henrik Larsson upfront for Celtic, the Senegalese striker arrived on loan from Wolves with a huge weight on his shoulders. Although blessed with blistering pace and a fine eye for goal, Camara just didn't fit in at Celtic. Encased in an ageing side devoid of ideas, Camara simply added to the gloom with his mediocre showings and his wonderful talent for disappearing in matches. He deservingly earns himself a place among the worst ever Celtic FC signings.
Scored a few goals and showed glimpses of what he could do, but never in big matches like the Old Firm games or in the Champions League, and was soon punted back to Wolves half-way through what was supposed to be a season long loan in which MartinO'Neill paid £1.5 million for him.
5: Blinker
Upon selling unsettled Italian striker Paulo Di Canio to Sheffield Wednesday, manager Wim Jansen received £4.5 million plus Regi Blinker. The Dutch winger spent 3 unsuccessful years at Parkhead, becoming notorious with the fans with his unconvincing and ineffective displays. To say he was infuriating would be something of an understatement; he was a talented and skilful winger but just seemed to lack the courage to show it. It seemed that the prospect of playing for a massive club like Celtic had petrified him, sucking all the confidence from him.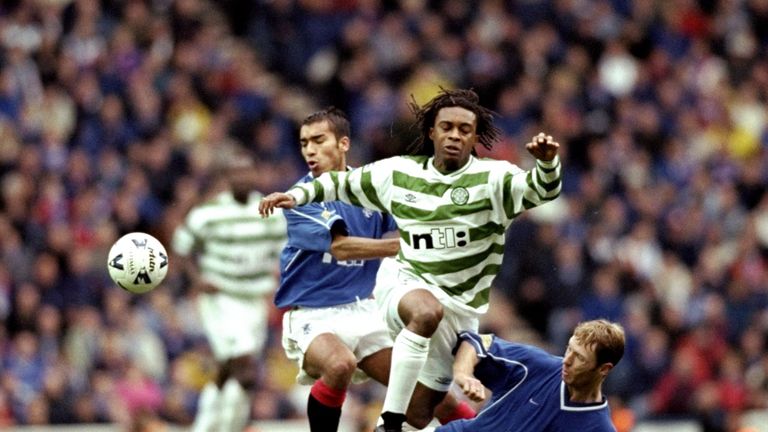 His first season was one of frustration and success, as he would pick up League Cup and title winners medals, and be part of the team that stopped 10-in-a-row, but in terms of his performances, he simply was not good enough to wear the colours of Celtic. For every moment of brilliance there were thousands of moments of ineffectiveness. Despite making money for Di Canio, fans were furious that he had partly been swapped with someone they did not see fit to fill his shoes.
---