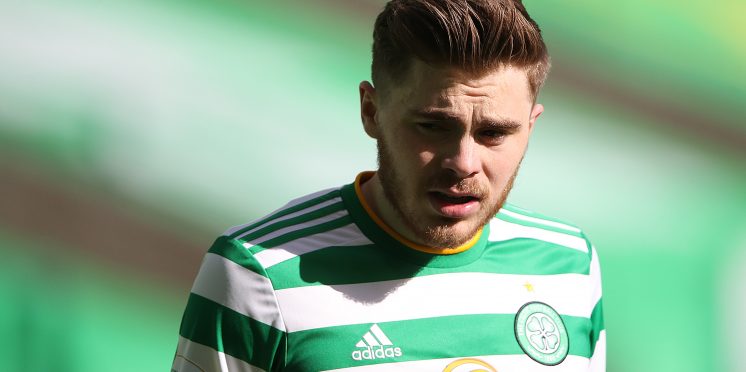 Football Pundit Makes Positive Claim About Celtic's Wide Men
Michael Stewart has stated something that we as Celtic fans have for the last few months, the pundit claims that the Hoops are no longer "predictable" to their opponents as James Forrest and Mohamed Elyounoussi are now playing their natural roles on the pitch.
It's common knowledge that Celtic have been lacking width during matches as Forrest has been injured for most of the season which meant that Lennon chose to play a more central tactic that needed Elyounoussi to start most games in the middle of the park.
Also, Ryan Christie has been used in so many positions this year including covering the loss of James Forrest and it hasn't worked out.
With Celtic destroying Livingston 6-0 yesterday and having two natural wingers present, it proves that Celtic have had extreme difficulties in adapting to so many squad issues.
However, the one thing that fans still can't understand is why Neil Lennon failed to sign a right-winger knowing it could damage future games.
This had led to Stewart finally being able to see the old Celtic coming out on the attack and Livingston failed to cope with our attacking flanks.
Stewart said: "One of the most interesting things I heard from John Kennedy there was talking about James Forrest with regards to disorganised positioning, and then exploiting the spaces.

"What I take from that is that they played a 4-3-3 or a 4-2-3-1. You've got Elyounoussi and you've got Forrest, and they're not wingers that just stand on the touchline and they're easy to pick up. They go and play in certain areas deliberately, clearly, to almost disrupt the opponents. To make it difficult for them to be marked.

"On occasions though, it does get to a situation where, when you seen earlier in the season, that they became very predictable and you knew that there were areas they weren't going to attack. And I think now with the better players coming back, that ability to be able to go and hurt teams and attack the spaces has really come to the fore."
We really don't understand why Lennon chose to set up his team-sheet the way he did for so long and why it's taken for his departure and a few simple changes for Kennedy to bring some stability back to the team.
If John Kennedy manages to defeat Rangers in the cup and lift the trophy then the caretaker manager deserves huge credit for that achievement but by all means we still need a new manager to come in and prepare the team for the next few years.
With a Champions League place up for grabs to the winners of the league next season, Celtic CANNOT fail in the recruitment department and must back the new boss fully.
---