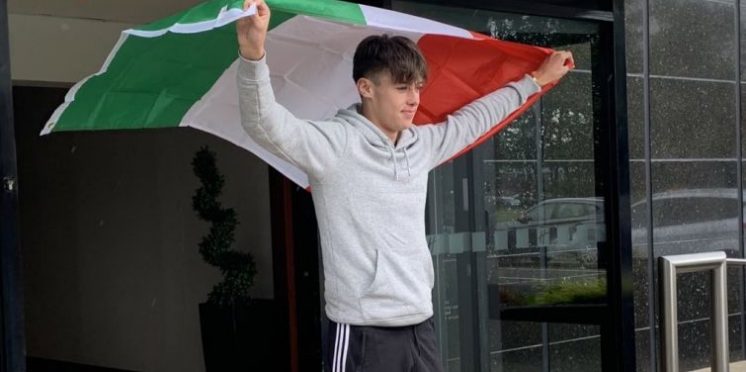 Former Celtic Youth Explains Choice Of Club
So Aaron Hickey has decided to choose Bologna as his next club and we don't blame him as it would be a fantastic move for the former Celtic youth player, the Hoops will of course get 30% of the transfer fee which is rumoured to be around £1.5 million.
We are still unsure to whether there even was an offer on the table from Celtic and Neil Lennon as it was only speculation that linked both parties a few weeks ago.
The move will send another young Scottish player and former Celtic youngster abroad to play in a bigger league of which can only increase our profile as a club that future talent can indeed come from Scottish Football.
There were Celtic fans that would have been happy for Hickey to come back to Celtic but in the short term, Lennon will be much better at attempting to purchase a more valuable left back and one that can help the club thrive on a bigger level such as the Europa League, and hopefully the Champions League next year.
Hickey spoke of the reasons behind his choice of club.
"Bologna has a family feel to it, so I feel I've made the right decision. It just made me feel really comfortable, and had a nice feel to it – just really friendly. It's the closest I'll probably get to first-team football out of the teams I've been to. It's a dream come true.
"It's one of the top leagues in the world. Playing against [Cristiano] Ronaldo, [Paulo] Dybala, it's going to be crazy for me – if I get the chance.
"Ibrahimovic has been playing since I was a wee guy so it's massive for me. Going from my primary school playground to San Siro would just be amazing. I'll go over and train my hardest, and do whatever I can to break through to the first team."
---