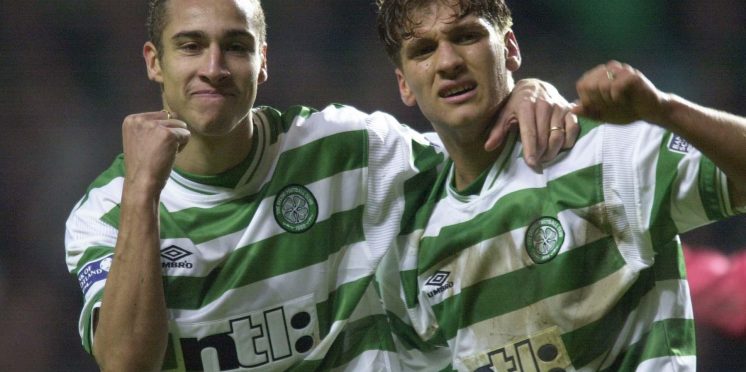 Former Hoops Star Backs Ange And Believes Fans Will Do The Right Thing
Stiliyan Petrov, a former Celtic player, has urged for Celtic manager Ange Postecoglou to be given more time, and he feels the supporters are willing to do so.

The Bulgarian spoke to Sky Sports on the club's present situation, claiming that the team is going through a "transition period" that will take time under Ange Postecoglou.
"AT THE MOMENT, EVERYONE IS TALKING ABOUT THE AWAY FORM AND NOT WINNING GAMES AWAY. IT'S JUST A TRANSITION PERIOD THAT THEY HAVE TO GO THROUGH.

HE CONTINUED, SAYING: "THE WAY THE MANAGER WANTS CELTIC TO PLAY IS VERY DIFFICULT. IT NEEDS TIME TO WORK ON; THERE IS A LOT OF DETAIL THAT NEEDS TO BE COVERED.

"HE ALWAYS STRESSES HOW HE LOVES GOING FORWARD, HE LOVES SCORING GOALS, BUT HE HAS ALWAYS STRESSED THAT THE DEFENCE HASN'T BEEN IN THE BEST POSSIBLE WAY.

"THEY'VE GOT A LOT OF NEW PLAYERS AT THE BACK, SO THEY NEED TIME TO TELL. IT'S A LOT OF WORK THAT NEEDS TO BE DONE ON THE PITCH, AND HE KNOWS THAT, AND HE'S TALKING ABOUT IT.

"BUT HE IS QUITE CALM, AND HE KNOWS THE PROCESS WILL TAKE TIME.

"I THINK THE CELTIC FANS ARE QUITE PREPARED TO GIVE THIS MANAGER TIME."
So far, there have been good indicators of Postecoglou's efforts with the group, and many have claimed that we are farther along than expected with some of this season's performances.
However, there have been some setbacks, such as yesterday's loss and the current away form.
As the season progresses, these are concerns that will need to be addressed. Especially with tough road matches against Motherwell, Hibernian, and Aberdeen on the horizon.
The process as a whole, in my opinion, will take time under Postecoglou, as it would under any new manager throughout the rebuilding process we faced this summer.
Fans will, however, continue to hope and anticipate major outcomes and performances in the coming weeks, especially in certain potentially pivotal matches.
Based on what we've seen so far, I'm confident that Ange and the team's fortunes will turn around.
---