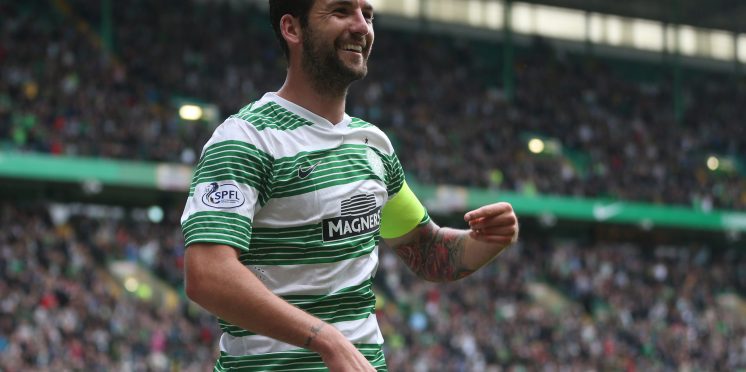 Former Hoops Star Claims League Isn't Over!
Former Celtic star Charlie Mulgrew just can't see Rangers winning the league title this year despite the current point gap between 1st and 2nd place.
Mulgrew spoke on the Huddle Podcast and has a few good points regarding this current Rangers team.
He states that these current Rangers players haven't won anything and that the newco club is trophy-less apart from lower league honours.
"I know we keep saying it needs to start now, but if Celtic can go on a run and (the)Rangers slip up a few times… none of them have won anything in that team.

"(the)Rangers have not won anything and I don't know if they will be able to sustain that."When you're getting chased, no matter how many points ahead, if you lose one and they win one you start to double guess yourself a wee bit and the pressure starts mounting.

"(the)Rangers have not really been in front and been chased and haven't won any trophies.

"It's going to be hard but Celtic need a long run of games winning and hopefully (the)Rangers slip up a couple of times and we'll see where (the)Rangers' bottle is then."
The defender also speaks out at people calling for Neil Lennon to be sacked as there still is a chance that the gap can be closed.
"Who is wanting to jump in and take a job at this time? Who is available? Who is going to do better than Neil Lennon goes?

"I think it would be daft to get rid of him now. I think they need to stick by him until the end of the season and get right behind him and let him make some signings in January and try and get them over the line because it's going to be difficult now.

"At the end of the day, they are Quadruple Treble winners. In years to come we're going to look back and say that's unbelievable, and this team is getting stick.

"Everybody wanted Ten-in-a-Row and I'm still optimistic and think there's a chance of that. But we're talking about a team that has won a Quadruple Treble and Lennon played a big part in that.

"When nobody else stepped in, Lennon stepped in and got them over the line with the treble Treble and then he got them the Quadruple Treble."
Whatever your thoughts are regarding the league and Neil Lennon, Mulgrew is correct and Celtic still have a chance to claw back those vital points and place pressure upon Gerrard and Sevco.
---