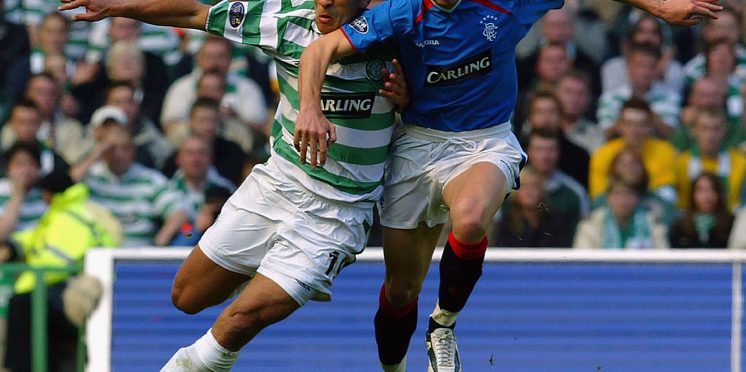 Former Hoops Star Puts His Money On One Man For Celtic Job
Former Celtic star Stiliyan Petrov agrees that there must be a change of management at Celtic and thinks that there's only one man who can match Steven Gerrard next season.
Although the vast majority of Celtic fans would not agree with Petrov on this one, the former Hoops player has claimed that he would love to see the ex-Celtic player and Manchester United legend Roy Keane get his shot at picking up the pieces at the Park-Head club.
Petrov who also played with Aston Villa has stated that Keane would definitely get the respect of the players and has the mentality to take Scottish management by storm.
"What a name to be linked with the job," Petrov told the Celtic Huddle podcast.

"To be honest, it's something that's needed. Does Roy Keane go head to head with Steven Gerrard and compete with the same intensity and same desire? Yes he does.

"Is he going to be somebody who the Celtic fans would like to see in charge? I think so. Would I look forward to it? Yes. Would that fire get back to Celtic players again? I think it would.

"You can compare what Steven Gerrard has done at Rangers. Look at the difference from two-and-a-half years ago. Now, he has a team who are ready to compete and fight for the jersey, the manager and the cause.

"That's what we need Celtic to start doing again and unfortunately they have to do it sooner rather than later.

"I'd be quite excited to see that change made and obviously Roy being given a chance, so it'd be interesting to see if that would happen."
The former Celtic star also indicates that his former team-mate Neil Lennon would have been sacked earlier if there were fans allowed to attend games this year.
He also touches on the point that Celtic just thought that Rangers would crumble under the pressure of stopping 10 in a row.
"Yeah I think so," said Petrov when asked if it is time for Lennon to be sacked.
"I think it comes to the point where Celtic do have to make the change.

"I think a new manager has to come in with his staff. A leader – somebody who can lead the team in a different direction, somebody who can motivate and change the style of play.

"Celtic still try to play the football that we've seen under Brendan Rodgers, nice slick football with a lot of possession.

"But now we've seen a ruthless Rangers. They will go and stop you playing. They will have better characters, better leaders, people who will stop you winning again. We have to stop that approach.

"I was in a dressing room when that happened in 2000 when Martin O'Neill replaced John Barnes. The change was needed.

"When a manager starts asking about reaction, desire, determination, commitment – then you have an issue. You have a huge issue in a dressing room.

"It's something they have to deal with. Are they going to make that change now? In a month's time? They have to decide that.

"I think they have to make a change now and have a bigger push for next season."
It's a tough one, as much as Roy Keane is a legend in football, he's still a slightly better version of Neil Lennon in terms of style of management and not really having a successful managerial career.
There's no doubt that Roy Keane would get the respect of this bunch of players and you can put your house on him not taking any nonsense from them as well, but his c.v isn't anywhere near good enough to place trust in him to rebuild this club from top to bottom.
---