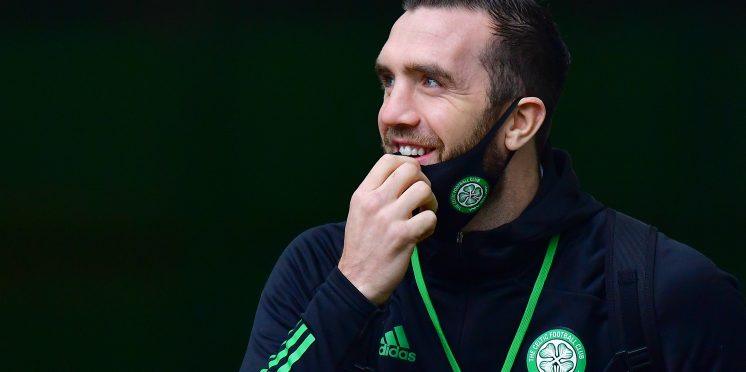 Former Hoops Striker Makes Huge Duffy Claim, Is He Correct?
Shane Duffy has a major dilemma after his Celtic loan was cut short with just a few days left in the season.
That's according to Frank McAvennie, a former Hoops hitman who spoke to the media about Duffy's 'nightmare' loan spell.
Celtic announced last week that Shane Duffy has returned to Brighton after a disastrous spell at Parkhead.
Duffy, 29, made a strong start to his Celtic career, scoring two goals in his first two appearances.
Things soon turned sour when the defender was demoted to the bench after a string of errors.
Duffy's playing time has been severely reduced under John Kennedy, with just 102 league minutes to his credit since the beginning of February.
McAvennie believes Duffy has a challenge because he never seemed fit at Celtic and believes he will fail to find a new club this summer.
"It was an absolute nightmare," McAvennie told media correspondent Ben Wild.

"He scored two goals right at the start and probably thought Scottish football was easy.

"Then all of a sudden people started running in behind him and he couldn't handle it. I would think he's got a big problem. 

"He never looked fit, he wasn't getting a game at Brighton. He's got a few years left on his Brighton contract but I don't see him playing many games. 

"It's a shame because I honestly thought he was the man we needed. Someone who could go and win the ball."
Duffy's new contract with Brighton expires in the summer of 2023, so he'll be back.
Celtic journey to Hibs on Saturday for their last game of the season.
Also to add, we are trying to bring more quality content to this website and we have two new writers onboard to help, please click the notification bell in the corner and subscribe so you don't miss any news, also follow us on all social medias as it's becoming difficult to get our news out there due to Facebook restrictions.
---