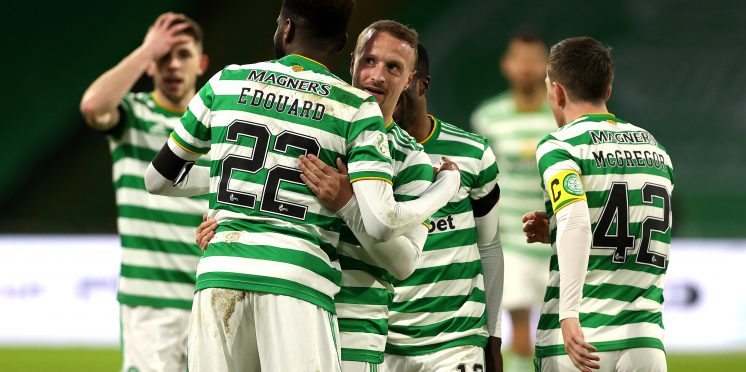 Former Player Brands EPL Side Edouard "Front Runners" After Development
Odsonne Edouard seems to be a transfer target of English Premier League side, West Ham according to Kevin Phillips.
The former English striker has tipped West Ham to be highly interested in Celtic's top player and their most valuable asset since losing Sebastien Haller.
We all know Edouard will be sold this summer as he still hasn't signed a new deal and also switching to London based agents who represent most of the best players in that so-called top league.
Phillips spoke with Football Insider:
"The obvious club I could see Edouard at is West Ham.

"That is the one that jumps out at you. Antonio does really well but he is very injury prone. Other than him they do not have any strikers, certainly no out-and-out centre-forward.

"They are the club that I think will be making enquiries for Edouard and the one who may push the boat out and spend a few quid.

"Yes, they lost money on Haller but sometimes you have to do that to get the target that you want.

"There will be a host of clubs queueing up to sign Edouard, it will be a question of who can afford him.

"Let's not forget that London has a big draw for players. It can sway players into signing for the likes of West Ham. I certainly think they will be one of the frontrunners." 
---