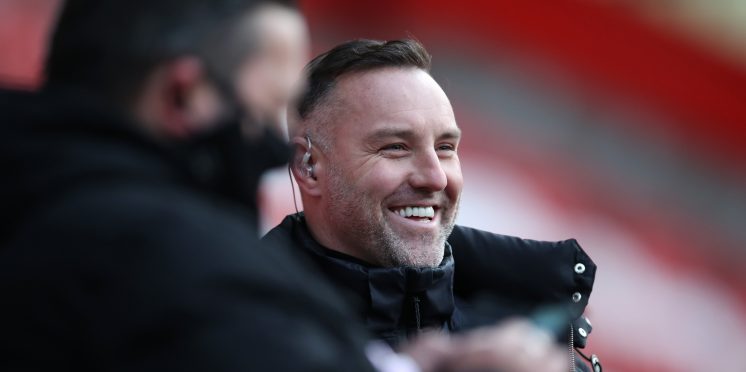 Former Rangers Star Makes Abnormal Jota Claim
As the 22/23 SPFL season is about to start, Kris Boyd has reluctantly predicted that Celtic Star Jota would have another spectacular year with the Scottish Champions.
The former Ibrox striker feels that Jota possesses a "x-factor" that can make any game favourable for Celtic.
The boys are prepared to begin their championship defence against Aberdeen this weekend, and they will be able to do so since they spent big money on a permanent contract for their Portuguese winger.
Boyd complimented Jota's contribution from the previous season and realised he could contribute to the team's success at the price of his friends around the city.
"JOTA HAS GOT THAT LITTLE BIT OF X-FACTOR IN TERMS OF WHAT HE CAN BRING IN THE FINAL THIRD. CELTIC HAVE SPENT A LOT OF MONEY ON HIM BUT, AFTER 13 GOALS AND 14 ASSISTS ACROSS ALL COMPETITIONS LAST SEASON, IT SUGGESTS HE HAS GOT ANOTHER BIG SEASON AHEAD."
Last season, nobody gave Celtic much of a chance to win the championship. The Ibrox fans observed what was occurring in Glasgow's East End and believed they would win the championship handily.
Instead, they learned how much harder it is to perform and win in front of fans, which left them humbled.
Boyd finds it difficult to compliment any Celtic players, so he must really like Jota.
---