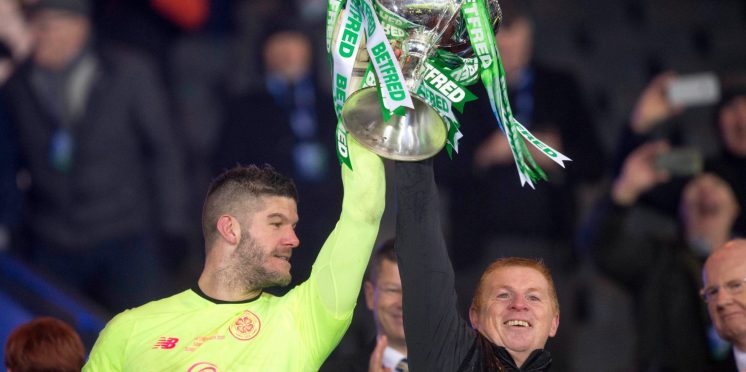 Forster's Fate Confirmed As Celtic Fans Have No Sympathy
Southampton have confirmed that Fraser Forster will not be first choice for them this coming season after the former Celtic star thought that his superb form for the Scottish Champions last season would make him their only choice for a starting spot.
Lennon had confirmed when last season ended that there was a deal for Forster to return on loan and it was infact the keeper himself that declined a Hoops return.
This would make it the second time around that Forster has used Celtic as a platform to be noticed by his fellow EPL stars.
And yet again he has gone back to England only to be rejected for a start, a tweet from Anthony Joseph revealed the news to the Celtic support.
As you can predict, most fans wouldn't take him back now as he turned his back on us again, Forster was welcomed with open arms and instantly gave a first team place to show off his insane ability as a goalie.
The big keeper could have booked himself a place in the Celtic history books by helping the club win 10 in a row.
---