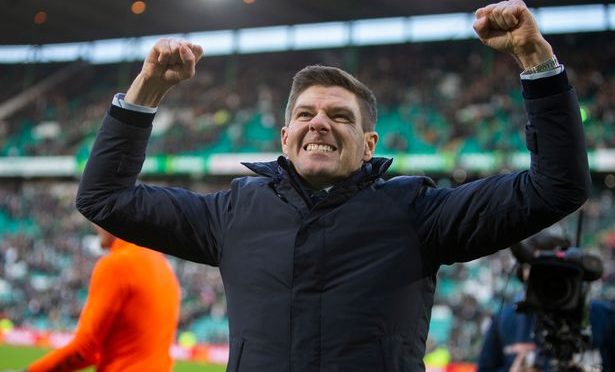 Gerrard Deflects With Lennon Pittodrie Answer
Steven Gerrard has got his back up at media stating that maybe the Englishman's celebrations after winning the last Glasgow Derby has spurred Celtic on after the Winter break.
Gerrard's team did defeat Celtic at Parkhead as the Champions just didn't turn up on the day.
The Ibrox players and staff just couldn't take the win, they had to go over the top with celebrations as if they have just won the league.
Gerrard has had his actions questioned aswell, the Rangers manager went well over the top with his own celebrations.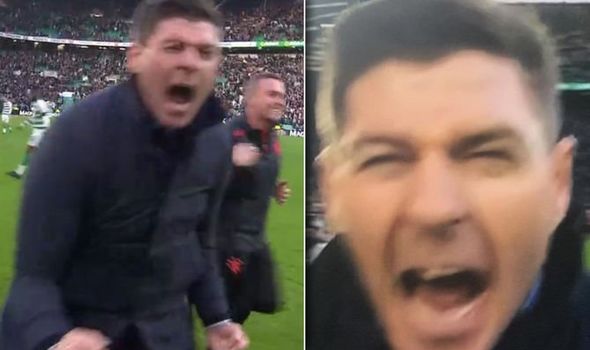 When questioned about them he had this to say:
"I'll never apologise for being authentic. I am passionate after a win. I don't think people on the outside understand the pressures you are under in that moment." Gerrard told SunSport.
"I do ask myself if it was too much but then I think Celtic beat Aberdeen last weekend, and 11 players and Neil Lennon are jumping about and celebrating with the fans"
The Celtic squad treat every game the same, the squad and manager always go over to the Celtic supporters and thank them for making the journey, if we happen to win the match then celebrations are due.
The main difference between both sets of clubs and their managers is that Celtic are natural winners who bring home the trophies and Rangers are not, Gerrard as a manager has won nothing and by his over the top celebrations you can see that the Liverpool Legend is desperate to bring Rangers their first professional trophy.
---