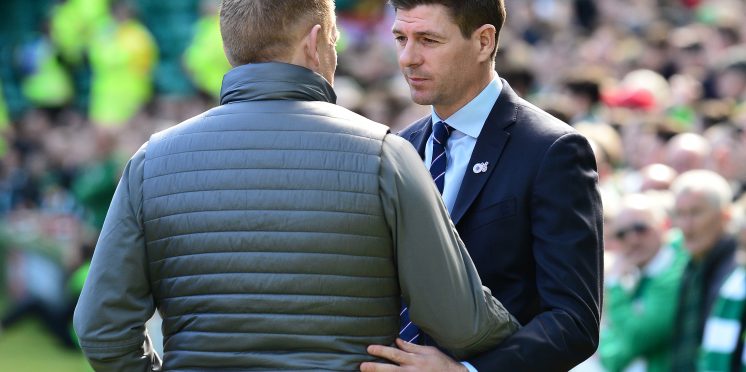 Gerrard's Hypocrisy Will Be Celtic's Gain
Steven Gerrard has sent out a warning to Celtic and Neil Lennon, they are up for a fight and failure isn't an option.
The Liverpool legend has stated that his side has won 12 points out of 12 and although Lennon's side has started a run of winning form, Gerrard has claimed Celtic are facing a different team.
"Since our setback in the Betfred Cup the players have delivered 12 points out of 12, scored nine goals and conceded one, so our reaction and response has been fantastic so we go into this game confident and in a good place.

"Celtic have obviously won their last couple of games, against Hamilton, Ross County and Dundee United – but they're playing Rangers and it's a different challenge for them and a different challenge for us and it's one we're looking forward to." Gerrard told RecordSport.
It just goes to show how Gerrard has perfected his approach to the Scottish media as his comments reak of hypocrisy.
It's only when Rangers are winning he's full to the brim with egotistic optimism.
Fair play to them as they have managed to win consistently, but realistically their league run only looks better than it could have been as Celtic are a few wins away from completely changing the outlook of this league fight.
Rangers haven't had a real test this season as they have been all-out attack in all their games this year and that could be their downfall when Celtic come at them for a full 90 minutes.
Either way, it's going to be a very tough game but if Neil Lennon goes with the correct lineup and player selection, Celtic could rip them open and score a few goals, we are prone to the usual silly mistakes and that's what the team must stamp out.
---