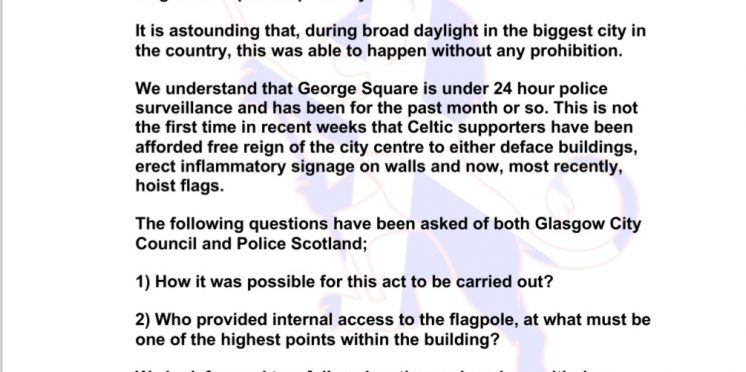 Glasgow Belongs To Celtic As Sevco Fan Group Writes Angry Statement
Celtic fans in the centre of town enjoyed a rare treat as an unknown fan managed to hoist our 9 in a row flag above the City Chambers in an act of sheer brilliance that will enrage half of the city.
During lock down there has been many demonstrations of the manky mob protecting statues and fighting with peaceful refugees, also we had to put up with nonsense from Sevconians stating that Glasgow was blue, this simply proves otherwise.
There wasn't any sign of any statue protecting today as the nameless hero managed to work his way like a ninja past all the police blockades and make his way to the flag pole on the roof of the Chambers and fly our 9 in a row flag as high it could, this just once again proves that Glasgow is and always will be Green and White.
In retaliation, a Rangers fan group (you can just tell) who calls themselves Scottish Protestants Against Discrimination has wrote a very angry but hilarious statement and letter aimed at Glasgow City Council and Police Scotland, lets all have a good laugh at this and make it viral.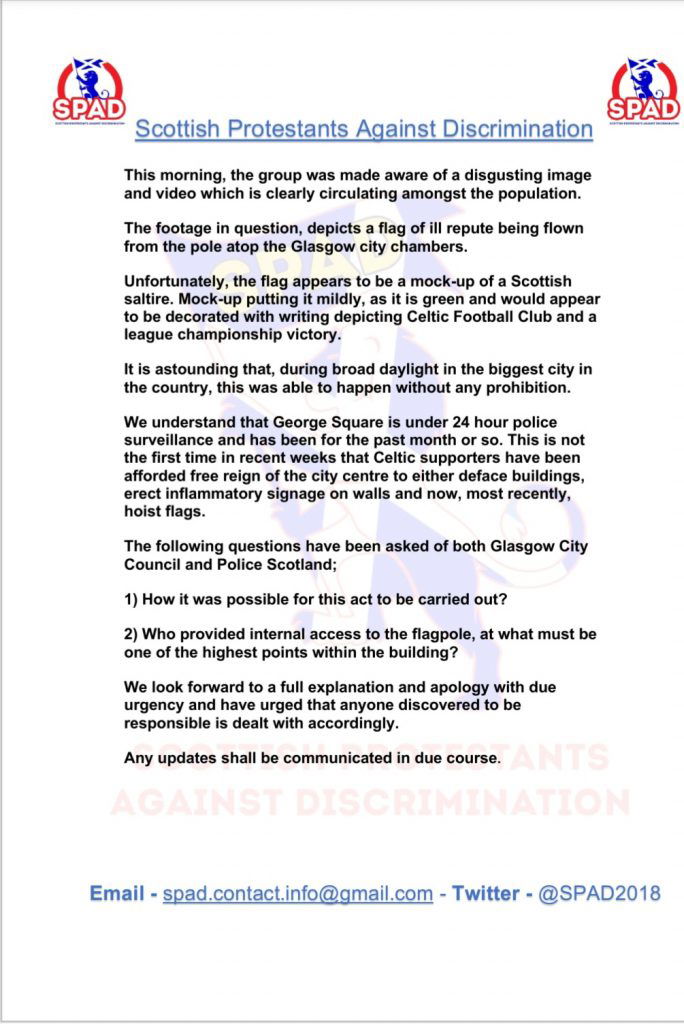 ---