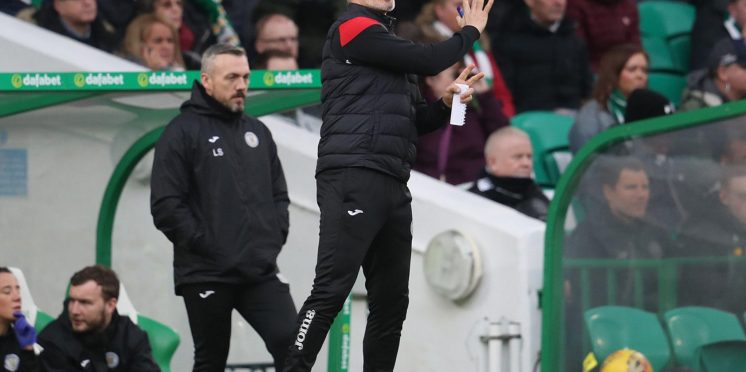 Goodwin Gets His View On Celtic Title Out In The Open
Jim Goodwin has backed the decision to award Celtic champions and also relegate Hearts, the St Mirren boss states that its the correct outcome if you base it on current season form.
The whole idea is currently based on performance throughout the whole season and that's always the way it should be dealt, even if Celtic were not top of the league by an impressive margin.
Jim Goodwin spoke with the media over his own decision and how he came to it. (source)
"If you were to go on current form and the way the two teams at the top were playing, I don't think anyone could deny Celtic were in a far better place than Rangers.

"They have dropped 11 points more than Celtic since the turn of the year.

"Celtic are deservedly out in front. They have been the better team this season.

"Flip it and look at the teams down near the bottom, Hearts have only won four league games all season. We have eight games left, they would probably have had to win four, possibly five."
Opinion
There's no other outcome that the league could justify doing as Celtic are too far infront to take the title away from us at such a historic moment in the club's history.
Clubs just want their money now as bills have to be paid, that cannot happen if the league is still technically on-going.
---