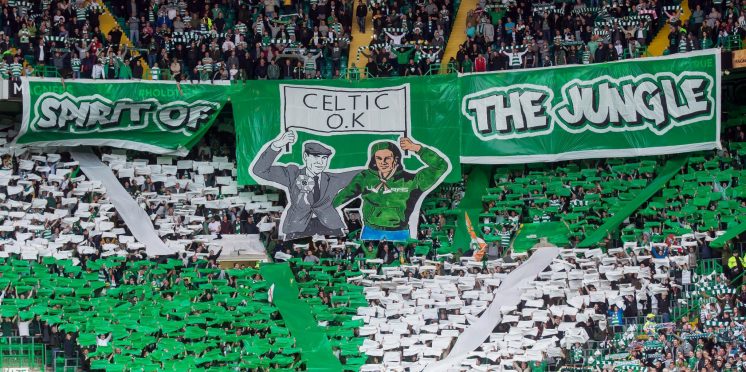 Green Brigade Give Tifo Sneak Peak
Celtic's Green Brigade have leaked out a preview of their Tifo for tonight's showdown with Copenhagen at Parkhead.
The Hoops fan group make their Europa return as they were banned from the last home game.
The Green Brigade racked up a few fines for Celtic and the board had to make a drastic decision or risk playing a match behind closed doors.
Celtic and Copenhagen seem to have a great relationship and we can't see the Danes having any problems with anything that happens during the game.
GET BEHIND THE TEAM
Neil Lennon will be relying on them to rally the support and focus on the football aspect and get behind the team.
There is a reason why clubs fear coming to fortress Parkhead and that's the cauldron like atmosphere.
---