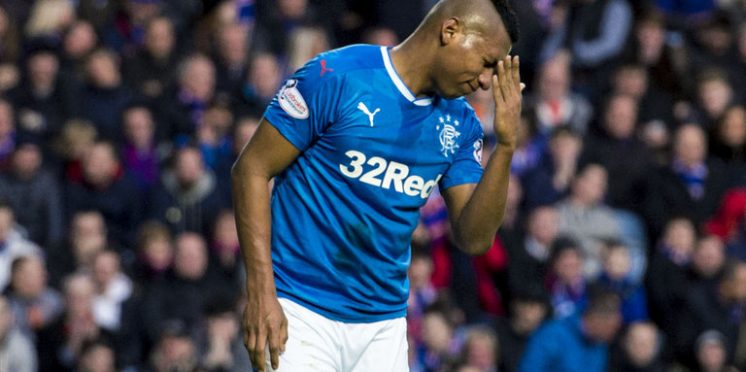 Greeting Face Morelos Has Agents Begging For Latest Move
Alfredo Morelos has instructed his agents to go around and beg for a move away from Sevco and his latest linked move is with Italian giants and Champion League last 16 participants Napoli.
Napoli still need to finish their Champions League tie with Barcelona and its hard to imagine where Morelos expects to slot into that kind of team.
Does Morelos think he will be first choice ahead of top players such as Lorenzo Insigne, Hirving Lozano or Dries Mertens, no we don't think so.
The comedy gold that Sevco distribute every year is fantastic, if Morelos does get the move that he desires it will be to a mid-level club at best and even then he's not guaranteed to be number one choice.
Since Morelos arrived at Rangers over 3 years ago he has yet to score against the only team that matters in Scotland and that's Celtic, the chunky striker only managed to bag one goal in 2020 so this year he's not even a threat in his own position.
Not only that, Alfredo has a poor disciplinary record and picked up 7 red cards in his first 18 months with the Ibrox club which will put most clubs right off the Colombian.
Its hard to see any good club pay anywhere near top dollar for a player that has yet to prove himself on a bigger stage, he's not even first choice for his nation either.
---