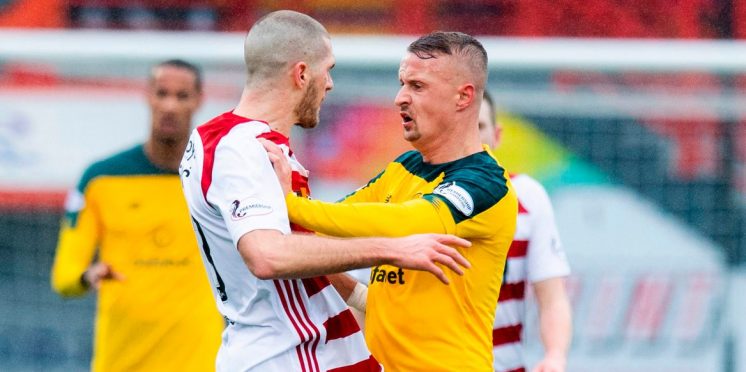 Griffiths Non Stamp Evidence
Many rival Premiership supporters have been going nuts over Celtic striker Leigh Griffiths.
The Celtic player was involved in an altercation with Hamilton player Sam Woods in yesterday's 4-1 win at the Fountain Of Youth stadium.
These bitter fans accused Griffiths of deliberately stamping on the players chest.
When you see the so called stamp from unique angles it clearly shows the Hoops striker quickly shifting his weight as to avoid severely hurting Woods, Griffiths actually avoids hurting him as best he could.
The Celtic striker did however receive a yellow card along with Alex Godic, this was probably more so the result of a pushing contest.
---