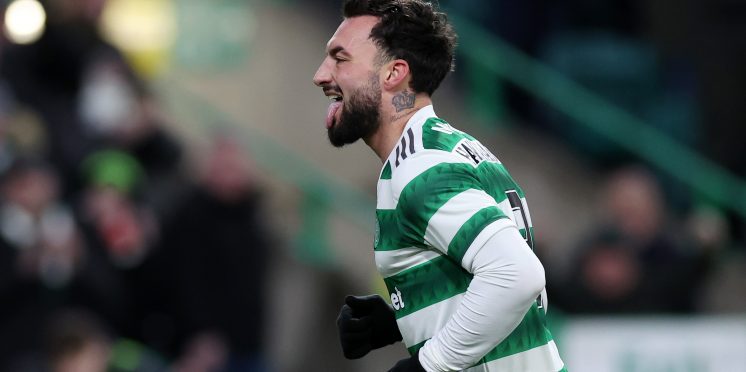 Haksabanovic Hungry For More Celtic Success
Celtic star Sead Haksabanovic has stated that he's ready to win more medals and trophies with the current league leaders and champions.
The Hoops winger managed to get himself on the score-sheet midweek as Celtic fought back from 1-0 down to Hearts in the league to securing a 3-1 victory.
The Montenegrin international scored an absolute belter of a goal and looked hungry for more game time which he may well get this weekend in the cup as Celtic will face Hearts yet again.
Maeda looked to have picked up an injury which might allow Haksabanovic to secure a starting spot however it's all depending on how Postecoglou wants to set his team up.
Haksabanovic has confessed that he's hungry for more success with Celtic and that there is plenty of room for more trophies after tasting a cup final victory over rivals Rangers.
"WHEN I CAME TO CELTIC THERE WAS A WINNING SPIRIT. YOU KNOW HOW IMPORTANT IT IS AT CELTIC TO WIN. YOU CAN FEEL IT WHEN YOU COME IN," 

"DO SOME PLAYERS STRUGGLE WITH THAT? I LOVE IT. SIMPLE AS THAT. YOU WANT TO BE THE BEST YOU CAN BE SO YOU HAVE TO HAVE THAT MENTALITY."

"THE LEAGUE CUP FINAL WAS AMAZING.

"I LOVED EVERY SECOND OF THE GAME. THERE IS SPACE IN MY CUPBOARD FOR MORE MEDALS BECAUSE I ONLY HAVE ONE!

"AS A PLAYER THIS IS WHAT WE WANT, WE WANT TO WIN GAMES, WIN TROPHIES AND MEDALS. WE HAVE ONE SO FAR AND NOW WE HAVE THE CHANCE FOR TWO MORE.

"BUT WE HAVE TO TAKE IT ONE GAME AT A TIME AND WORK HARD IN TRAINING AS THAT'S WHERE EVERYTHING STARTS. WE MUST STAY FOCUSED AND DO WHAT THE MANAGER ASKS OF US."
There's no doubt that Sead Haksabanovic is a top quality player that will play an important role in this Celtic squad over the course of his career in Glasgow.
The issue is that Postecoglou has so many players all fighting for a starting place that sometimes it might take an injury or even a good performance to allow a player to show what he's made of, that isn't necessarily a bad thing as it show us how strong a squad Postecoglou has built here in Scotland.
---