Hazard Out To Prove His Celtic Worth
Celtic goalkeeper Conor Hazard has joined Championship side Dundee on loan as the towering 21 year old wants to show manager Lennon that he can be a future first team player for the Hoops.
Hazard wasn't going to get a sniff of game time this season as Celtic already have three established keepers at their disposal so a loan move was the best thing for the learning goalie.
But Hazard has said now is his time to shine as he feels that training with top keepers like Gordon, Bain and Forster everyday has prepared him for a longer run of first team games.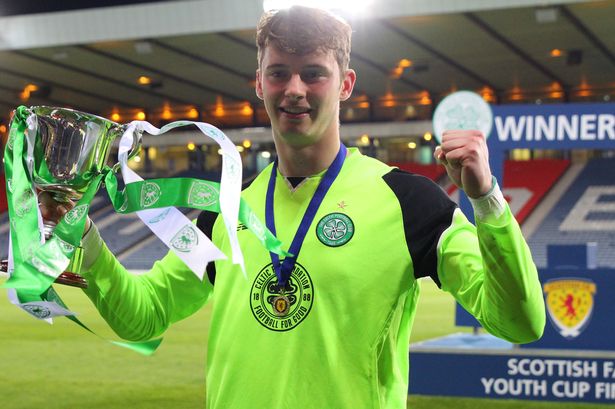 The young Hoops player is still only 21 years of age and could easily come back to base at the end of the season and get a real shot in Lennon's squad as Gordon and Forster's tenure could very well end for various reasons.
He said: "Craig has been very good to me. We are close as well as with Fraser Forster and Scott Bain.
"They are all very good goalies and they always help the younger ones coming through.
"They all said you need to get games and that I'll learn much more from playing than just training.
"Learning from top, top goalies like that is very helpful but I am at the stage now where I need to show people what I can do.
"There is no point in sitting, training with Celtic, making saves but not getting the opportunity to show it to everyone else.
"So I am just delighted to get this opportunity to hopefully go and do that.
"I had a few options to go to different places but I felt this was the right move.
"They were delighted to get me out to hopefully play a few games.
"It's been frustrating just training every day and not being able to look forward to playing on a Saturday.
"It's a different scenario here which is better for me personally.
"Don't get me wrong, I am sure it is easy for people to sit at Celtic and everything is handed to you, they do everything for you.
"But that's not me, that's not my personality. I just want to succeed and push on, not stay still.
"A very experienced guy once told me, never be in limbo, always keep moving forward.
"So that's what I've been pushing for. I'm delighted to finally get it done."
---