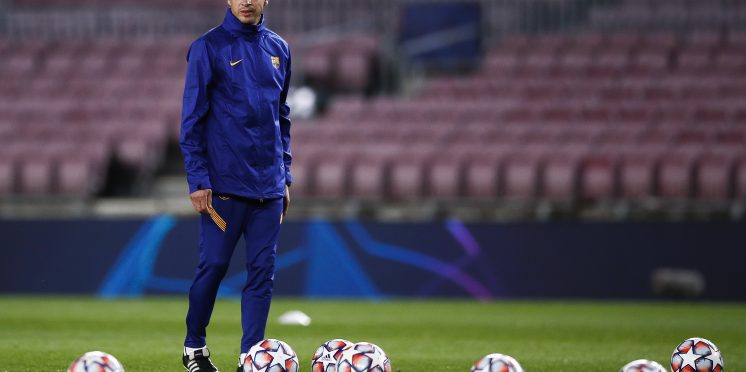 Henrik Larsson Answers Celtic Calling Card
Henrik Larsson will always be linked with a future job at Celtic as fans would always welcome home a man they call Ghod.
Celtic are going through a bad patch as it seems our very successful and record-breaking past 9 years of dominance within Scottish Football could be coming to an end, for the time being anyway.
There is still a chance Neil Lennon could bring us back in this title race after the club's winter break in Dubai like season's past, but for now, it's unlikely.
Larsson has been speaking about further links with a return to Celtic Park as a coach or manager and the magnificent number 7 also claims that he will eternally be linked with the club and for that he feels blessed.
Henrik gave a very hopeful answer to the question as he spoke to cfbfootball:
YOU'RE RIGHT IT'S BEEN LIKE THAT AND TO BE HONEST I THINK IT WILL ALWAYS BE LIKE THAT IN THE YEARS AHEAD WHILE I'M IN THIS LINE OF WORK. FOR ME, THAT'S JUST THE WAY IT IS AS I'M SO CONNECTED WITH CELTIC THAT MY NAME WILL ALWAYS BE MENTIONED THERE AND I'M SO FORTUNATE TO STILL BE REMEMBERED AS A PLAYER AND HOPEFULLY AS A PERSON AS WELL. IT ISN'T A BURDEN IN ANY WAY. IT'S A BLESSING."
"TIME WILL TELL IF THINGS ARE GOING TO BE LIKE THAT. IT'S IMPOSSIBLE FOR ME TO GIVE AN ANSWER THAT ISN'T MISINTERPRETED BY SOME. SO AS I SAY, TIME WILL TELL IF THINGS WILL BE LIKE THAT.
The super Swede is currently working under the legendary Ronald Koeman at Spanish Giants Barcelona and for the time being, that is where we want him to stay, Larsson must hone his craft and there's no better place than at the Catalan club.
If Celtic fans want Larsson to be their manager and a successful one, the former striker needs a little more time learning his craft as his former managerial roles didn't go too well.
The one positive thing that we all can take from Larsson's comments on a future Celtic return is that he clearly doesn't give a yes or no answer and that itself is hopeful.
---