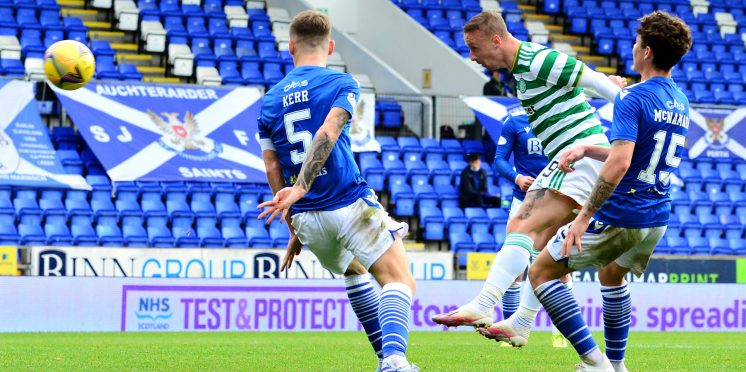 "He's a player who needs to have a good long hard look at himself": Pundit's View On Celtic Star
Chris Sutton has come out publicly and partly blamed Leigh Griffiths for having "killed" Celtic's season.
The striker didn't keep himself fit during lockdown and came back to the club unfit and unconditioned that made a negative impact on Griffiths and Lennon's squad selection.
Neil Lennon had no choice but to leave the striker out of the club's pre-season which had a knock on impact to the start of this season.
Sutton's point seems to be that if Griffiths had come back fit just like the rest of the squad then he would have gave Lennon a much stronger choice of striker to use.
Sutton stated:
"One player who I have to say doesn't sit right by me, and I know he came back and it's good to see him back, is Leigh Griffiths.

"Leigh Griffiths has killed Neil Lennon in many respects. That period when the season shut down for Covid where Leigh Griffiths let himself go and was out of shape, and then he was left out of the mini pre-season. A fit Leigh Griffiths would give Celtic a much better option when Odsonne Edouard is out.

"The fact he can only play a few minutes of games isn't good enough. He's a player who needs to have a good long hard look at himself and think had he actually conditioned himself better, had he actually looked after himself better, Celtic could be in a far better place."
Is Sutton Correct?
We feel that Griffiths paid the price for his error and many Celtic fans are ready for the goal machine to start.
Neil Lennon could have went for a better choice of striker against the Klan, with no disrespect to Klimala as the Polish striker has earned the right to be apart of the team, he's still got alot to learn about Scottish Football and was out his depth playing against Sevco.
Leigh Griffiths should have started last Saturday, the manager just chose not to.
---