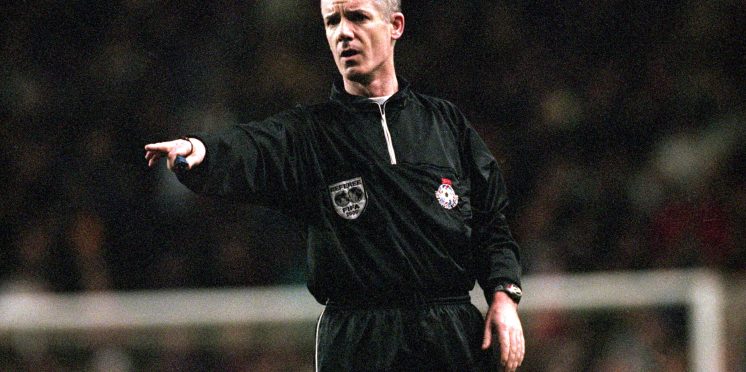 "I think both players are extremely lucky": Ex-Ref Condemns Frimpong Tackle
Dermot Gallagher condemned the horrific tackle that Motherwell striker Devante Cole made on Celtic's Jeremie Frimpong, the former referee states it's a clear red card.
The Hoops star was left in severe pain after the crunching tackle that Neil Lennon has now confirmed that Frimpong could be out with a ligament injury.
Gallagher has stated that both players were very lucky as Cole should have been sent off and Frimpong could have been left with a season ending injury.
The former referee said:
"I think both players are extremely lucky.

"I think Cole is lucky he didn't get a red card because the point of contact is really, really bad.

"And I think Frimpong is lucky he didn't suffer a serious injury.

"If his leg is planted, that's a very dangerous tackle.

"I just think the referee has read it wrong."
This would be the last thing that Celtic and Neil Lennon need at this moment in time, another injury.
The club has suffered far too many players being left out on the sidelines already and Jeremie Frimpong would be a huge loss to the squad.
Hopefully Celtic manage to get to the bottom of the young Dutch defender's injury and Frimpong isn't out for too long.
---