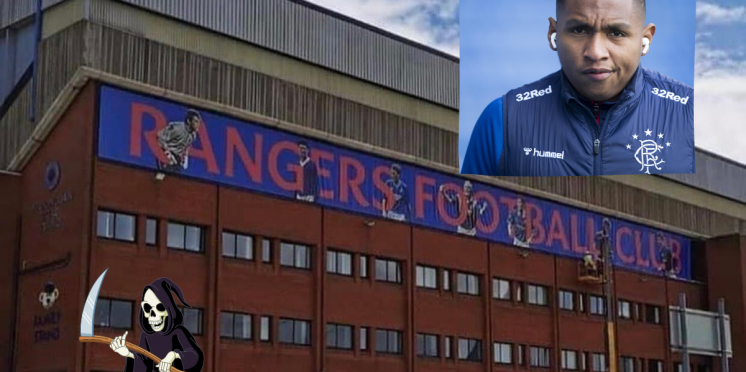 Ibrox Reeks Of Desperation For Any Type Of Morelos Bid
Over the past few months I have been keeping tabs on the Sevco and Morelos saga and how the Ibrox club were doing what they clowns do best and sneakily attempt to pull strings in the background.
Lets make this clear and its well known but never spoke about in public media, Rangers are a club that run yearly at a huge loss.
There is no money in the clubs coffers apart from whatever soft loan was made available by a crooked board member, and they are not allowed any line of credit.
The only valuable asset that the board have, is one wee Colombian striker who can't score a vital goal to save his life, Sevco put their P.R people to work after lock down was announced as they knew how much money the club would be set to lose due to no games being played.
We have been spouted with a mountain of elite clubs that are interested in Morelos and seem desperate to buy him for a silly amount of money, and to our astonishment there have been ZERO bids made.
Its being reported by the Orange Hierarchy that if they receive any decent offer that includes a cash front, it will be accepted as the Orcs understand that Freddo's value is at most £9 million, that could mean a cash front of £4.5 million could see Gerrard lose his main source of goals next season.
We have saw teams such as Everton, Napoli, Lazio and others all linked with a Morelos bid, the striker only scored 12 league goals last season and with a widely known bad temperament it could be a disappointing transfer window for the current buns.
---