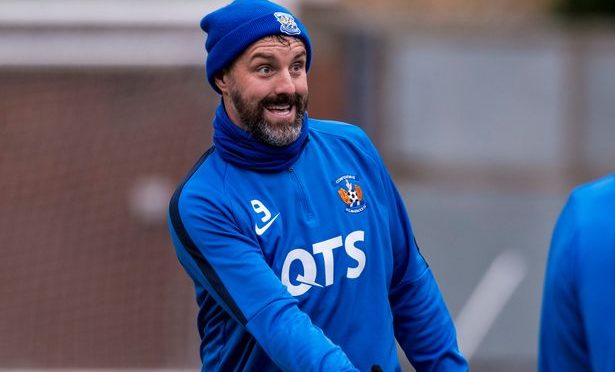 Idiotic Boyd's Plan To Foil Celtic's Number 10 Bid
Kris Boyd has come up with a genius plan that would finally allow Rangers to stop Celtic winning their tenth successive title in a row as the new season is preparing to start in August.
Boyd, who has now turned super pundit (super clown more like) has insisted that for Rangers to win the league next season is quite simple, Gerrard's band of failures just need to win more games than Lennon's champions, talk about stating the obvious.
The former striker has been watching his team fail year and year and like many Sevconians, he would be dreading this coming season as Celtic lifting that tenth title would literally make the manky mob melt with rage.
When a player becomes a pundit they are meant to be unbiased and professional, but Boyd just can't hide his emotions when it comes to Celtic as he very rarely gives any praise, Boyd on many occasions seems to go on rants that don't quite make sense and there are too many for us to quote.
Last season when Rangers defeated Celtic, Boyd loved it and hit out with the whole men against boys quote and when Griff came back on the scene for the Hoops the pundit had a go numerous times, even though Boyd has his own mental health charity.
With next to nothing in the way of signings at Ibrox this summer Boyd is pinning his hopes on Gerrard working his magic on a squad of players that have failed every time they have come close to winning their first major trophy.
Boyd told the media:
Consistency has been their problem and there's been drops in form. It might be down to loss of confidence after the winter break but they won't have that this season as the winter break isn't there.
Hopefully for everyone connected with Scottish football we can have a title challenge and Rangers pushing Celtic all the way.
There is quality in the Rangers dressing room and there is no doubt when they face Celtic they can win the games but sometimes Rangers need to find a way to grind out results like they did at the start of last season.
After the break it never really happened. You have to credit Celtic as they were unbelievable after the break and they blew everyone away.
---