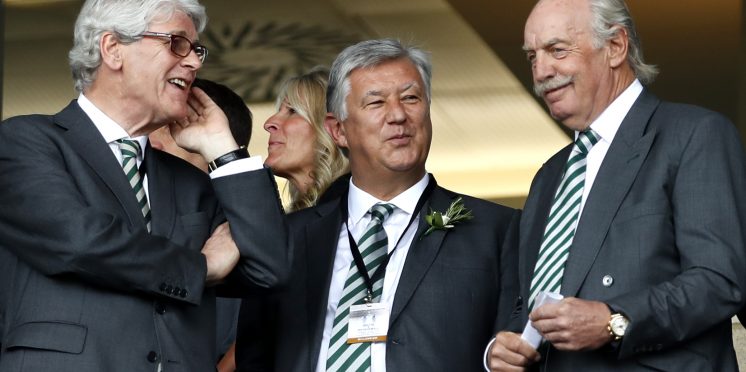 Intown And Not Happy: Whispers Continue!
Celtic have been heading down a road to failure since day one of this strange and important season, this should now be our rock bottom and could signal a change of the managerial team.
We all know that this team can and should be performing miles better than we have witnessed this year.
Anybody can go to Twitter and start moaning about this and that, but at the end of the day, there is a higher level of blame that can only be placed on one man, Mr Desmond.
The rumours continue to gain credible traction that Dermot Desmond made plans for a potential manager change after the defeat to Rangers and now it was confirmed that he was there last night after the Sparta defeat.
We all know this Irish reporter and we know that he's very credible so it could be a very interesting week to follow if this is true.
'As I have already reported after the Derby defeat, Neil had a rather uncomfortable on screen chat with the man who calls the shots at Celtic.

'Mr Desmond does not like failure, and my information is that he was in Glasgow last night for the European match. What I have not reported until now is that I was late last week that possible replacements had been considered.

'My information is that representatives of two managers currently based in England were contacted for exploratory talks in London.'
We cannot back these claims but what we will say is that Phil always produces very credible work and there will be something in what he said.
The big Irish owner cannot let us slip further behind this season and there is still plenty of time to make the change.
Thoughts?
---