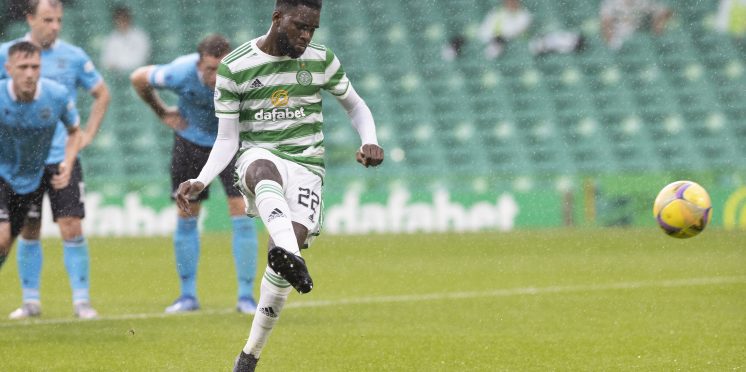 Is Edouard Lazy? This Clip Proves The Celtic Star Still Puts In The Effort
Despite the fact that Odsonne Edouard has made it clear that he wants to move on in his career, he continues to play for the squad.
Many Celtic supporters blamed Eddy's poor form last season on his wanting to leave and not giving it his best, but I believe this is unjust.
Before last season, the striker exuded such confidence, and he appeared to be suffering from being in a Neil Lennon team that had a clear purpose and played in empty stadiums.
When Eddy hasn't been scoring, he's been labelled a slacker, and the divide between those who feel the Frenchman isn't doing enough and those who want Leigh Griffiths back in the team is wide.
Despite being out of form, the striker was still our leading scorer last season.
Eddy is beginning to shake off his bad form as the spectators return and the squad plays with purpose.
The idea that he isn't trying or doesn't care is debunked in a film from Sunday's Hearts game, in which he and Kyogo help initiate a play at the half-way line before Eddie scores ten seconds later.
That one made Eddy very happy, as seen by his expression.
If no reasonable offers for his services come in before the deadline, he will be fired. Celtic and Ange Postecoglou should have no reservations about utilising the triple winner all season long.
---