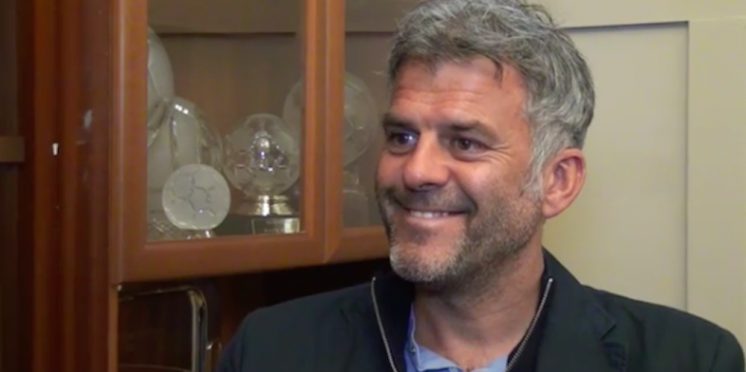 Is Jackson Correct With His Recent View On Celtic's Edouard Saga?
Darren Jackson has hit out at Aston Villa's strange and silly high cost move for Ollie Watkins, and has highly urged the Celtic board to hold out for at least £40 million for Odsonne Edouard.
Aston Villa acquired the service of Watkins that supposedly cost the club £28m. This seems an outrageous amount when you consider that the player has never played in the English Premier League or been capped by England.
This comes after the Sun announced that Villa were ready to end their hopes of signing Celtic's star player, Edouard. The Daily Mail predicts that Celtic are standing firm on a £40m valuation, and this value would end any interest from former manager Brendan Rodgers who has also been keen to snap up the Frenchman on the cheap.
The former Hoops star Darren Jackson has spoke about the situation of PLZ Soccer and gave his opinion on the matter.
"He (Watkins) has never obviously had a cap, he has never played in the Premier League in England and he is £28m. Prices are ridiculous.
"Whether they (Celtic) get it or not, you need to be looking at £40m for him (Edouard) because he is a boy who has got an unbelievable future ahead of him. He's an internationalist, he has scored goals at under-21 level and I know people will judge him on full caps, but he is definitely a star in the making.
"So the prices up here, because they play up here you think 'no, we are not going to get that price', but I think Celtic and Rangers should hold out (for their best players) when you see that price."
The former player is correct as for years the English clubs have been coming to Scottish Football and getting our best talent on the cheap, the value of players in English Football is getting out of control we only have to look at the signing of Harry Maguire as Manchester United paid a staggering £80 million for the average defender, all because he had a decent season and he's of English stock.
Celtic must retain Edouard for this vital season and get him signed up to boost his value, we all want Edouard to stay next season but if he brings home 10 in a row then at least the striker can leave with our blessing, but the board must hold out for top dollar.
---